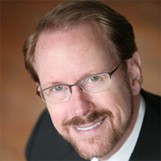 Daniel Burrus is considered one of the world's leading technology forecasters and business strategists, and is the founder and CEO of Burrus Research, a research and consulting firm that monitors global advancements in technology driven trends to help clients understand how technological, social and business forces are converging to create enormous untapped opportunities. He is the author of six books, including his international best seller Technotrends, and his new book, Flash Foresight: How To See The Invisible And Do The Impossible is the lead business book published by HarperCollins.
In this Eagles Talent Podcast episode, host Sheldon Senek talks with Daniel Burrus about his new book Flash Foresight, and how Burrus' seven radical flash foresight "triggers" have transformed dozens of people and businesses. Dan also focuses on applying strategy for your own business, enabling you to see the invisible to do the impossible.
[display_podcast]
To Check Availability or Book Daniel Burrus as a keynote speaker:
Call Eagles Talent: 1.800.345.5607
Or click here to visit his speaker profile page.
Visit Dan's speaker profile page here.We hope you enjoy the podcast, and please contact Eagles Talent Speakers Bureau if you have any questions or comments.