For the past eight years, the last Saturday of July has been dedicated to celebrating the art of dance. National Dance Day, established by Nigel Lythgoe, acts as a vehicle for educating Americans on the many benefits of dance while celebrating all dancers–from classically-trained performers to unconventional artists like Kenichi Ebina.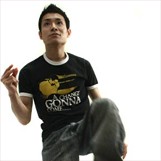 The self-proclaimed master of "dance-ish", took the country by storm after winning America's Got Talent in 2013. His unique hybrid of freestyle dance and techno-visual effects leaves a lasting impression on audience members of all ages. Kenichi's one-man show is a visual illusion that takes performance art to an unprecedented level.
At its core, dance is about connection. The art of dance establishes a connection between the mind and body and forms a bond between its participants. National Dance Day takes that connection one step further by creating an online community of dancers that encourages people from across the country to share their original dance routines.
National Dance Day's strong online presence provides a platform for young dancers–with the hopes of following in Kenichi Ebina's footsteps–to express their creativity through movement, with the hopes of following in Kenichi Ebina's footsteps.
---
For more information on booking dancers, check out www.eaglestalent.com or call our office at 1.800.345.5607.