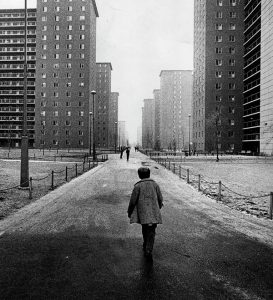 Dr. Rosita Lopez Podcast
As a child of Puerto Rican descent growing up in the slums of Chicago, Dr. Rosita Lopez faced adversity at a very young age. Early on, Rosita discovered her passion for nursing animals to health and translated her skill into a life goal of becoming a doctor. Upon entering the Fifth Grade, she used her doctoral ambitions as the basis for her "When I Grow Up…" school assignment, only to be told by a teacher that her aspirations were nothing more than make-believe. It was in that moment that Rosita experienced her first encounter with sexism.

"The words that we use affect and hurt other people for years."
Initially, her teacher's words of discouragement steered Rosita down a path of self-discovery filled with questionable choices that her eleven year old self could not have predicted. However, the limitations that others placed on Dr. Rosita would unknowingly ignite a fire inside of her. Destined to prove that she could become something larger than what was expected of Latina women and backed by her parents' prayers and reassurance, Dr. Rosita steered herself towards the path her younger self had once envisioned. The first step in her road towards success was to re-invent her own education.
Through hard work and dedication, Rosita earned her G.E.D., Bachelors, Masters, and Doctorate Degrees, all while continually battling misogynistic comments from her colleagues. Degrading statements like "you don't belong here" and "you have nothing to offer" seemed to become the norm. Had it not been for Rosita's brave choice to share the discrimination she was facing, the lasting effects of these ignorant statements would have left damaging effects on Dr. Rosita's career and psyche.

"When we stay quiet, the struggles we face happen to others."
After vocalizing her struggles to a colleague, she received advice that would shape her thought process for life. The idea of "rejecting rejection and not yourself" revolutionized the way Dr. Rosita viewed herself and the world around her. Rather than continually doubting her success, she began to acknowledge the impact her accomplishments had on her family, specifically her Latina relatives. Dr. Rosita placed her emphasis on creating a lasting and empowering legacy that would continue to inspire women from all walks of life–a message she shares with her speaking audiences.
"How will you be remembered…were you a dream-maker or a dream buster?"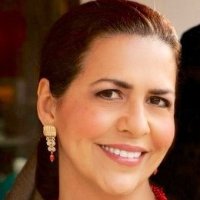 Dr. Rosita's expertise in educational leadership and diversity make her keynotes applicable to all audiences by demonstrating the diversity and power that lie in the way we think. As she states, "Something offensive can just be a cultural difference or it can be something that is offensive and needs to be addressed." Audience interaction and one-on-one engagement are just a fraction of what makes the Dr. Rosita brand so unique and well-received.
Currently, Dr. Rosita Lopez is working towards rebuilding her beloved native country, Puerto Rico, in the devastating wake of hurricane Maria. She recently visited P.R. for two weeks to help provide resources to families without clean water, food, or electricity. To those interested in helping hurricane victims, Dr. Rosita says "You can help families bridge over to the United States and most importantly always be available and open."
For the full interview with Dr. Rosita Lopez, be sure to watch the video below:
---
For more information on Dr. Rosita Lopez Podcast, please contact us at www.eaglestalent.com or call 973.313.9800.
---