Get a jump start on your New Years resolution with this healthy chili recipe from Celebrity Chef Missy Chase Lapine in honor of Weight Loss Awareness month.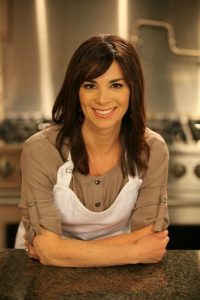 The Sneaky Chef is the brainchild of Missy Chase Lapine, whose New York Times bestseller, The Sneaky Chef: Simple Strategies for Hiding Healthy Foods in Kids' Favorite Meals inspired a whole new brand in the healthy eating/lifestyles category. 

Ingredients
– One tablespoon extra virgin olive oil 
– 1 large onion, minced 
– 1 pound lean ground beef or turkey (or a combination) 
– 1 to 2 cloves garlic, minced 
– 2 tablespoons chili powder 
– 1 teaspoon ground cumin 
– One-quarter teaspoon cayenne 
– One-half cup to 1 cup White Puree 
– One-half cup Green Puree 
– 1 (6 ounce) can tomato paste 
– 1 (28 ounce) can diced tomatoes 
– 1 (15 ounce) can kidney beans, drained* 
– 1 to 2 cups vegetable broth 
– Salt and pepper to taste 
Directions
Heat oil over medium heat in a chili or soup pot. Cook the onions until they are slightly translucent, about 10 minutes, and then add ground meat, stirring to break it up, cooking about 5 minutes until meat is no longer red. Then add the garlic, chili powder, cumin, cayenne, and a few grinds of pepper. Add the White and Green Purees, tomato paste, tomatoes, 1 cup of vegetable broth, and the kidney beans, and mix well to combine the colors. Return to a boil, then reduce heat to low and simmer for 45 minutes to 1 hour, adding more vegetable broth as necessary. Season with salt, pepper, more cayenne for extra spice, and top with optional garnishes. 
For more information on booking Chef Missy Chase Lapine for one of your events, check out her page on our website or call our office at 1.800.345.5607.