Eating healthy doesn't have to be boring! Nutrition expert Dr. Janet Brill has the perfect recipes to satisfy your healthy lifestyle for Weight Loss Awareness Month.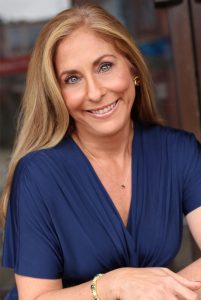 Dr. Brill is a nationally recognized expert in the field of health, wellness and cardiovascular disease prevention and is frequently sought after by the media as a trusted source of nutrition and fitness information. Here is her recipe for Walnut Encrusted Salmon!
Ingredients
4 salmon filets (about 6 ounces each), preferably wild salmon
3 cloves of garlic
¾  cup walnuts
½ cup fresh cilantro
2 tablespoons extra virgin olive oil
1 teaspoon kosher salt
¼ teaspoon freshly ground pepper
Fresh lemon slices, for garnish
Directions
Preheat oven to 450°F. Mince the garlic in a food processor.
Add in the walnuts and process until walnuts are a fine consistency.
Add in cilantro until mixture is thick and pasty.
Drizzle in olive oil and process until blended.
Place salmon on a foil-lined baking tray.
Season both sides with salt and pepper.
Spread the walnut mixture evenly over the fish.
Bake salmon for 20 minutes or until fish flakes easily with a fork.
Garnish with fresh lemon slices.
For more information on booking Dr. Janet Brill for one of your events, check out her page on our website or call our office at 1.800.345.5607.