One of November's most important month long observances is American Diabetes Month. According to the American Diabetes Association, "You can prevent or delay the onset of type 2 diabetes through a healthy lifestyle." So if you change your diet, increase your level of physical activity, and maintain a healthy weight, you can reduce your risk of diabetes.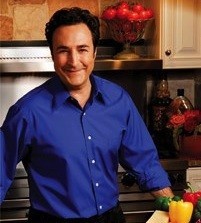 Dr. John La Puma is a well-known culinary medicine practitioner, and a  strong advocate for a healthy lifestyle. His views on diabetes prevention are lifestyle changes over medication. A diabetes prevention program tested metformin (a good, inexpensive medication) versus diet and lifestyle in reducing diabetes, for a year. Metformin reduced diabetes by 31% but lifestyle did better, by reducing diabetes by 58%.

One of the many ways Dr. La Puma contributes to diabetes prevention is by creating healthy recipes. Because even if you are diabetic, your life doesn't have to lose all its flavor! So check out this SWEET recipe that you can start your day with:

Mocha-Almond Wake Up Shake
Preparation Time:  5 minutes
Cooking Time:  0 minutes
Servings  4
Serving Size:  8 ounce servings
Ingredients:
2 cups 1% low fat chocolate milk, such as Hood gluten-free, or Organic Valley
1 tablespoon instant espresso powder
2 cups no sugar added frozen coconut dessert, such as So Delicious brand
1/8 teaspoon almond extract
1/8 teaspoon cinnamon
Directions:
Combine all ingredients in a blender container. Cover; blend on high speed until thick and smooth.
Substitutions:
1% low fat chocolate coconut or almond milk may replace the chocolate milk and no sugar added chocolate frozen yogurt may replace the ice cream, and then this snack makes your RealAge younger.