As a practicing physician for over 10 years, Dr. Rachael Ross has made it her priority to provide top care to her patients through effective communication and education. With a primary focus on sex education, Dr. Rachael spreads her message of health and wellness to audiences around the world.
Here's why you should book Dr. Rachael Ross for your next event — in just 30 seconds!
Dr. Rachael engages audiences in groundbreaking discussions.  
As a family physician and health and wellness speaker, Dr. Rachael teaches audiences about everything from relationships, sex, abstinence, HIV/AIDS prevention, and vaccine safety. In addition, she founded the Dr. Rachael Institute, a sexuality coaching certification course that allows others to become certified sexuality coaches.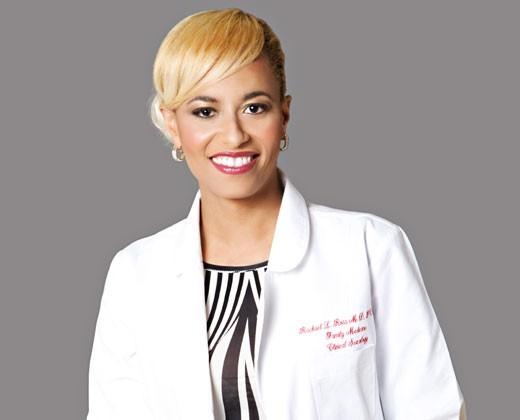 She is well-known for her role as a co-host on the Emmy award-winning talk show, The Doctors.
For three seasons, Dr. Rachael served as a regular co-host on The Doctors, where she was known as an approachable family physician who could relate to viewers. One thing that makes her most relatable is her unique approach to serving her patients. Aware that every patient's situation is different, Dr. Rachael tailors their plan for wellness to meet their specific needs. 
Dr. Rachael continues to practice medicine while spreading her message as a keynote speaker.  
Dr. Rachael continues to practice as a family physician in her hometown of Gary, Indiana. She works alongside her own family members who also practice medicine. Besides providing care to her patients, Dr. Rachael also speaks to audiences everywhere about relationships, health and wellness, women's issues, and more.  
---
See a reason you like? Visit www.eaglestalent.com or call 1.800.345.5607 for more information on booking Dr. Rachael Ross.