Leadership is a key part of any organization. While no two businesses are alike, motivational keynote speaker and author Jones Loflin reveals key traits that every leader should watch out for.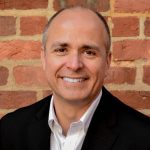 I recently read Strengthening the Soul of Your Leadership by Ruth Haley Barton. Rather than try to communicate the value of the content to improving your leadership, I'll let two quotes from the book make the case for me:
"Exhausted leaders exhaust their people."
"Something is wrong when leadership feels like a piece of clothing pulled out of the closet for a particular occasion rather than something that flows from a deep inner well fed by a pure source."
The book's message reminded me of a current reality: While everyone these days is struggling with too much to do, there is an even greater pressure on those leading organizations and teams. They must articulate vision, grow their people, and still meet the day to day demands of their professional and personal roles.
But what are the indicators you need to lead differently, taking more opportunities to nourish your inner self, cultivate healthy relationships, and regain clarity about the direction you want to take your team? What are signals that alert you to less than adequate levels of physical, emotional, or mental energy? Here are some I have recognized in my own journey and from observing other leaders:
Lack of emotional connection to your team members. For all the talk and training on emotional intelligence, its benefit is limited if you're tired and lack the emotional energy to use it wisely.
Isolating yourself from others. When you're feeling overwhelmed as a leader, the tendency is to look at yourself as a failure. With things (seemingly) out of control, you would rather go it alone instead of acknowledging the current state of things to others… many times the very ones who could help the most.
Not paying attention to details in the world around you. More frequently hearing, "I told you that last week" or "Didn't we go over this earlier?" should be a wakeup call. Even missing changes in the physical environment around you is a reminder that you may so hyper focused on leading that you can't be fully present in the moment-where your leadership is MOST needed.
An increase in avoidance behaviors. It might be TV, Internet, social media use, excessive snacking (my personal "aha"), or any number of things. If you're using them to procrastinate on taking action, it's a signal you might be in an unhealthy state of mind as a leader.
You make mountains out of molehills. A lack of physical, mental, or emotional energy can lead to feeling like you are at the mercy of everyone and every negative situation around you. You tend to lose objectivity or the ability to think strategically.
A lack of routine in your day. Overwhelmed by all you're facing as a leader, you have allowed the priorities of others and the challenges of the present moment to dictate your schedule.
You're okay with always "Being on." While there will frequently be times in your leadership tenure when you will be consumed by an opportunity or challenge, there must also be times of rest and renewal.
You've turned a deaf ear to those who know you. It may be someone on your team, another leader in the organization, or even your significant other. They have seen you at your best, and are often the first to recognize when something is amiss with your leadership.
If these signs are all too prevalent for you as a leader, the first step is to…STOP! Racing to engage in the next task or trying a quick fix will only exacerbate your sense of being tired and overwhelmed.
Begin your journey to becoming a more effective leader by taking some time to affirm your ability to lead. Reflect on recent accomplishments. Acknowledge your limitations. Name your greatest sources of stress and seek help through a face-to-face conversation, phone call, or from a trusted source on the Internet.
The key is taking a few moments of solitude, or, as George MacDonald put it, "sacred idleness" to regain a more authentic perspective. In her book, Ruth Haley Barton captures the importance of solitude as a starting point to growth when she writes:
"Solitude is the only way to find ourselves again. And the longer we have been lost to ourselves, caught up with external stimulation, the longer it takes to find our way home again."
What do you need to change to become a more effective leader?