"When you are faced with a trial, don't give up, don't surrender. Move forward, because you'll never know the lives you'll be able to touch." – Elizabeth Smart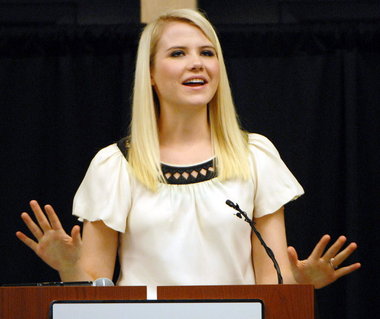 On June 4, 2002, Elizabeth Smart was abducted from her home and held captive for 9 months. Since being rescued, Elizabeth has dedicated her life to raising awareness for abducted children all over the globe as an activist and Motivational Speaker. 
Her keynote speeches not only tells her personal story, but discusses topics such as overcoming extreme adversity, the importance and process of recovery, and not allowing your past to dictate your life's future. Elizabeth knows that there is nothing more important than having hope in a difficult situation. Having survived her traumatic experience, Elizabeth gives great insight and hope to all those who are having difficulties overcoming any obstacles in life. 
To check fees and availability on Elizabeth Smart, call Eagles Talent Speakers Bureau at 1.800.345.5607.