Scott Greenberg is a driven keynote speaker with a high-performing mindset for leaders, teams, franchises, and great customer service.
---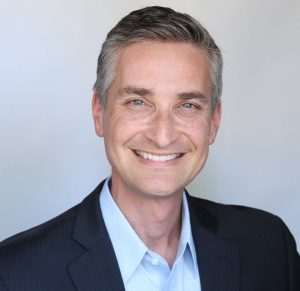 Scott is an award-winning Edible Arrangements franchisee: winning the "Best Customers Service" and "Manager of the Year" awards.
He has broken barriers in the corporate world and spoken in the U.S. as well as internationally to corporate groups, franchises, and educational institutions on: leadership, resilience/overcoming adversity/adapting to change, team building, employee engagement, and customer service.
---
Recently, Scott took the time to answer questions about how he became an Award-Wining Edible Arrangements Franchisee:
After receiving your bachelor's degree at UCLA, in 1992, why did you choose to go to film school at New York University?
" I chose film production because I was in love with story telling, and at the time, I thought the only way to tell stories was visually and didn't realize there were other methods and outlets until later on."
2. Unfortunately, your cancer diagnosis caused you to leave school after one semester. Did you ever think about returning to film school?"
"Yes, my cancer diagnosis led me to go back home to Los Angeles for treatment, but with great fortune, I ended up beating cancer! I celebrated by running the Los Angeles Marathon to raise money for cancer research. After my recovery, I was ready to get back on my feet and ended up working in film production in LA for a little while."
3. What led you to franchising two Edible Arrangements? And Was it a difficult process?
"I actually came across an Edible Arrangements magazine ad, still in its early stages and I was intrigued by the unique idea. However, my wife was a bit more cautious about my decision to take this course of action. She didn't think investing all of my money on this concept would end up being beneficial to me. However, I had my idea and was running with it. Although there was a lot of paper work and legal preparations involved with becoming a franchisee, there was nothing too difficult. I did my research and firmly believed in the process, which resulted in building my first of two Edible Arrangements franchises in Los Angeles in 2005."
4. What advice would you give to someone who is interested in starting their own franchise?
"You've got to know who you're investing in. You also need to have a passion for it and like what you're selling."
5. For over 20 years, you've helped business and organizations with your keynotes, what's the secret to your longevity?
"I'm always incorporating new material into my speeches. I never want to make the same jokes and I usually build up my speaking momentum off of the different audiences."
---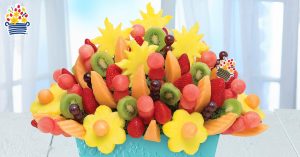 As a speaker, Scott Greenberg devotes all of his energy into helping individuals build a stronger skill set in order to grow their businesses, improve their teamwork, and increase their sales. Furthermore, Scott is currently working on writing a book and plans to visit us at Eagles Talent September 19th for an in-depth interview!
Remember to send us any questions you would like to ask Scott to our Twitter or Facebook pages to be featured in our next video!
---
For more information on booking Scott Greenberg:
check out www.eaglestalent.com or call our office at 1.800.345.5607.
---