Eagles Talent Speakers Bureau is extremely excited to be the speaker sponsor of GaMPI Meetings Explorations Conference (MEC). This year's theme is Planners Playbook! It's geared towards creating winning strategies from the novice to the expert meeting or event planner. The GaMPI conference will feature two electrifying and proven speakers, Steve Ford and Bill Rancic.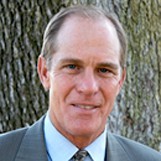 Steve Ford will be the opening keynote speaker. Steve has such a unique perspective on life as President Gerald Ford's son, as well as being an accomplished actor (appearing on the Young And The Restless, Suddenly Susan, Dr. Quinn, J.A.G., Babylon 5, Walker Texas Ranger).  Steve Ford is all about success and character and is perfect for an opening keynote speaker as he witnessed his dad's rise to presidency. Click here to view our speaker sponsor page for Steve Ford on MPI's site.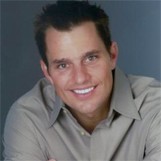 Bill Rancic will be the closing general session speaker as he will focus on 'how to think long term in a short term world.' What's not to like about Bill? He has an amazing on-target business sense, he's extremely smart, a booming entrepreneur, stylish, has a hit reality TV show Giuliana and Bill…and he was the first winner of Donald Trump's The Apprentice (maybe you heard of it??). Click here to view our speaker sponsor page for Bill Rancic on MPI's site.
We know this conference will add tons of value to the GaMPI conference attendees. Not only will it further your education, but it will provide an opportunity to grow your network, expand your resources–essentially, it will enhance your value as a planner. For more information on the GaMPI Conference, click here.
For more information to bring inspiring keynote speakers Steve Ford or Bill Rancic in to add value to your event, contact Eagles Talent Speakers Bureau. To see other clients we have partnered with click here.
This conference is for corporate planners, independent planners, association planners, Marketing professionals, admin professionals, and event suppliers.