Looking for that special candidate that sets themselves apart from the rest? Networking Guru Keith Ferrazzi can show you what to look for in potential job candidates. Use Ferazzi's four tips as a criteria for your next interview.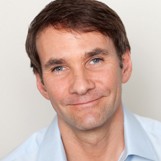 1)Make them like you.
"My number one advice: Make sure
that by the time you leave the room,
you've found a way to make the person
like you. That's it: MAKE THEM LIKE YOU.
Two arms, two legs and an MBA, being all
fancy and important, are not going to get
you there. Make that personal connection.
Build instant intimacy."
2)Find a reason to care about the person.
"Do your homework in advance, understand
their passions, and draw out the stories
of their life that make them human. When
you connect with them, and start to like
them, they'll start to like you, and care
about you."
3)Show them your passion!
"Specifically, your passion for the job
you're interviewing for. Passion and
charisma go a long way."
4)Tell stories. "Don't rely on stats and figures to make your case. Tell stories of how you've changed lives for former bosses and companies.This is what my friend Peter Guber calls "emotional transportation" and it works. Take them on your journey!"
Need more tips and tricks from Keith Ferrazzi? Check out his profile at Eagles Talent Speakers Bureau.