The FIFA World Cup has officially begun! The world's biggest sporting event attracts an average of 3.2 billion viewers with 32 teams competing to take home the prized trophy!
Among the 32 competing teams is the United States in Group G, otherwise known as the Group of Death. Also competing in Group G are Portugal, Germany and Ghana. Though all teams are fairly tough to beat, the USA faces Ghana in their first game, a team that previously eliminated them from the last two World Cups. The world is anticipating whether the Ghana Black Stars will defeat them once again or if the United States will finally prove victorious, placing immense pressure on the United States.
Luckily, Leadership and Motivational Speaker Gary Bailey knows a thing or two about team performance under immense pressure. Gary Bailey is a former soccer star for Manchester United (biggest sports club in the world), and his presentation provides the delegates with a series of practical steps to help them thrive under pressure and achieve greater success. 
At the age of 20, Gary became a goalkeeper for Manchester United, playing in a FA Cup Final in front of a crowd of 100,000 spectators, where he was primarily blamed for losing the game. He then went on to play with the Kaizer Chiefs, helping them win an impressive 5 trophies.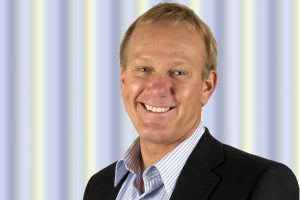 Today, Gary Bailey is a highly sought after motivational speaker whose keynote speeches encourage unity, teamwork and success under pressure. Gary has the steps to take your organization to victory, just as he did with the Kaizer Chiefs. With Gary Bailey as your keynote speaker, your audience will be inspired to unite and take your company to the next level, defeating every obstacle in their way.
After all, as Gary says, "If you're scared of the challenge, you can never produce your real ability."