Back in 2014, Ari originally joined our Eagles Talent team as an intern during his sophomore year at Seton Hall University. He was trained to undertake many tasks, with a major focus on video editing and updates.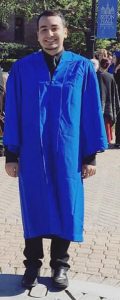 Although his updating and editing tasks started as simple necessities, they became so much more! Ari was called to be creative, and contribute in new and innovative ways to our company. He is solely responsible for some of our most viewed videos on our company's e-blasts that go out to over 25,000 of our clients. His professional evolution at Eagles stemmed from his natural talent in marketing!
We took notice of how he grew into more than an intern because of what he brings to our marketing department. His eager attitude and willingness to participate are always refreshing, especially during our social marketing campaigns! A prime example will be shown LIVE on our Facebook page later today for the first time ever as Ari interviews generational expert and keynote speaker, Phil Gwoke. (See our Facebook for details)
This birthday is bitter sweet for us at Eagles as it may be the last one we get to celebrate with him as a part of our staff. Ari graduated from Seton Hall with honors this past May with a Bachelors degree in Public Relations! He is one of our most beloved team members who we cannot wait to celebrate with!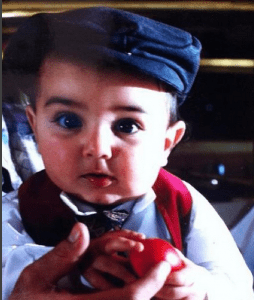 Happy Birthday Ari! No matter what your future holds we will always be grateful we got to play a role in your professional career path! Although you have grown into a handsome and bright young man, you are still currently our youngest Eagle!