National Nurses Week is an annual celebration during May 6-12, 2017! It recognizes the many contributions that nurses make to their communities. This year, the theme is "Nursing: the Balance of Mind, Body, and Spirit" — which honors nurses who lead the way for health and wellness.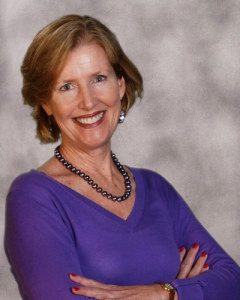 Kathleen Pagana is a professional keynote speaker, nurse, author, and a leader in healthcare. She received her BSN from the University of Maryland and a MSN from the University of Pennsylvania. Following that, Kathleen got her PhD from the University of Pennsylvania in Nursing Research, where she focused on how individuals respond to stress. 
In addition to being a nurse, Kathleen has more than 35 years of experience in college teaching, administration, clinical practice and writing. One of her 28 books is specifically tailored to nursing, and helps healthcare professionals advance their careers by interacting confidently in clinical, business, and social settings.
Kathleen also has excellent speaking presentations. Her program called Balancing Your Life by Managing Your Time, focuses on lowering stress through time management. The tips in this program helps audiences increase their productivity and sense of well-being.
With extensive research in stress, and programs that focus on health and wellness, Kathleen has made a career that is a testament to the 2017 National Nurses Week theme.
For more information on booking Kathleen Pagana for your next event, check out www.eaglestalent.com or call our office at 1.800.345.5607.