What's the point in having a website and articles if no one is ever seeing them? These strategies using long tail optimization and keywords can help your website traffic. If you want a plan that can up your website's Search Engine Optimization (SEO), you'll want to use long tail keywords.
Long tail optimization works well for people who know what they are looking for online. These searches will have more keywords with more precise wording.
What is long tail optimization?

Long tail keywords are low volume, focused keywords that people use when conducting online searches. "Long tail" refers to the length of the keyword phrase (usually 3 or more words). However, it originally did not receive its name due to length. It described the part of the graph these types of searches create when SEO experts graph online searches out. Short-tail keywords are high volume search queries that spike at the head of the graph, while the long-tail ones stretch out longer on the graph because there are more words. 
Why should your company focus on long tail optimization?
There are a few reasons you need to focus on long tail in your SEO.
It is a known fact that if someone is using a long tail keyword, then they are further into their search process than short tail keywords. People using these keywords tend to already know a great deal about the subject, and they are now looking for detailed answers to that particular topic. The keywords search with a distinct focus and look for retailers and reviews, making the long-tail keywords convert more often. 
They are easier to rank because there are fewer websites competing with them. The more descriptive the keywords are, the less pages will show up. Using short tail keywords you could rank over 130 million results, but using long tail keywords you can narrow your search to 8 million results. It is still a lot to obtain, but it means you'll receive a stronger No. 1 result.
They bring you more organic traffic.
People who use long tail keywords are searching more specifically. In doing so, they will end up on your site, but not bounce off of it. Instead, they will dig around to find the answer they are searching for. Because of all of this, you will receive more organic traffic.
Understanding long tail optimization is only the beginning. Now it is time to find the best keywords for your website. 
Identifying long tail keywords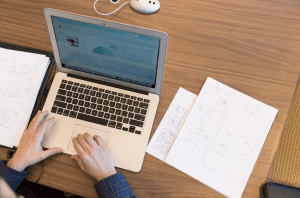 Use these tips to find your best keywords.
Use Google Autocomplete
Google's autocomplete is helpful to find long-tail keywords. It uses actual words and phrases people are searching for in regards to the content that your company is pushing. For example, if you type in "great website builders … ," then Google offers a multitude of suggestions such as "for artists," "for online stores," "for hobbyists," etc.
Use Your Analytics
Look at whatever tool you use for analytics and take a detailed look at what long tail keywords are driving traffic to your website. Create a short list of similar long tail keywords that can work. 
Use Google's "Searches Related To" List
If you take a look at Google, at the end of any Google Search page there is a list of similar searches. These are exact other phrases that people have used to look up the same topic as your's. Each of these searches are alternative searches you can add to your list for long tail keywords.
Use A Trend Tracker
Google Trends can help you find new search trends to help you find other long tail keywords. It will let you do a personalized search for your keywords. Google Trends constantly updates the most popular searches and can help you optimize your site before the long tail keywords become mainstream.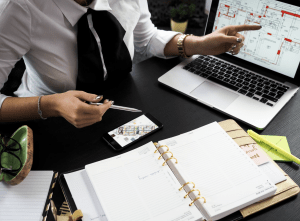 After identifying the long tail keywords, you have to make sure you are using them to your advantage. Optimize your site and create content specifically for long tail optimization. Making sure that you choose the right keywords for your SEO strategy is extremely important. It is how you gain traffic to your site. If you have a good, strong strategy with the right keywords, the rest will start to do the work for you.
Eagles Talent is here to help your team stay motivated, creative and upbeat. Our speakers are talented and willing to give you what your team needs.