Dr. Todd Dewett is one of the world's most powerful voices in the leadership and life skills space. He's a professional speaker where he inspires, coaches and transforms the audience into being leaders. He doesn't just give speeches, but he's a human stimulant for deep thinking which can elevate motivation. The goal is never to just deliver a speech! The goal is to ignite personal change and organizational transformation.

In his recent speech, Todd discuses how people like to be liked. He feels people can do ludicrous things to reach a goal because they either want to protect their social status, or appear to have a positive attitude. Todd mentions that "Popularity is fickle and fleeting. It's almost like an illusion where it comes and goes on a daily basis. That is not the goal of leadership in any way shape or form." 
True leaders do not value peoples perception over reality. Dr Todd believes, "The goal is earned respect which comes through solid character and great performance." Todd mentions that human beings can turn on you within seconds and that's why people shouldn't rely on being liked because people may not like the decisions someone is making but instead what a person should do is embrace it, be yourself and deal with it!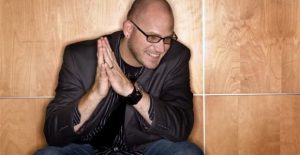 In the video, Todd relates to a moment to where he was traveling with his boss and how his boss was privileged enough to sit in first class while he had to sit in coach. That day, Todd was sitting in coach when a U.S Marshall walked in with a prisoner besides him and both sat next to him. He got up a little bit from his seat and looked around to see that the people behind him gave him looks of support and that everything was going to work out just fine.
Fortunately, Todd was able to get upgraded to first class, but when he turned to see people's reaction, the positivity was gone! The same people who supported him, now had a looks of disgust and betrayal all over their faces.
Dr Todd's story is an example of how human beings can chance on you within seconds and to always do you no matter what. The most important thing Todd mentions is that " The real goal is to be a better version of yourself, to make the right call for yourself. Execute with integrity and real respect."
For more information on booking a keynote speaker for one of your events, check out www.eaglestalent.com or call our office at 1.800.345.5607.