Putting together a successful business conference or employee training event is an enormous undertaking both in terms of time and monetary investment. For that reason, and to ensure your conference is effective and enjoyable, you will want to make sure you choose a speaker who sends the right message.
The key to finding a speaker who sends the right message is, of course, to define your message before you begin planning. Will your conference focus on learning a new skill? On staying motivated? On achieving results without becoming stressed? All of these questions are ones you will need to ask yourself before you can choose a speaker.
Below we address 3 common conference keynote themes and suggest speaker types that will fit best with that theme.
Motivation
Professional conferences often feature motivational keynote speakers and the reasons for this are probably fairly obvious. If you want to get the most from employees and colleagues, you need to make sure they are motivated to succeed. If you really want to get conference attendees pumped up about delivering their best then you should consider hiring a enthusiastic motivational speaker to deliver the keynote at your conference.
Harvey Alston is a great example of a "high octane" motivational speaker. In his speaking engagements, Harvey emphasizes personal responsibility for achievement as well as shared accomplishments. His uplifting oratory is a surefire way to inspire conference-goers to greatness.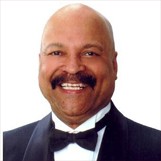 Life Coach
While motivation plays an integral role in success in business and life, there are always other factors that can reduce productivity and lead to unhappiness. Stress, trouble balancing responsibilities, difficulty communicating, can cause strife and inhibit achievement. That's where life coaching comes in!
To help your conference attendees find balance and clarity, consider bringing a inspiring and experience life coach, like Gail Blanke,  to your event. Gail is the Founder and President of Lifedesigns, LLC, helping empower men and women to live exceptional lives. Her energy and knowledge will leave any crowd feeling renewed and eager to achieve.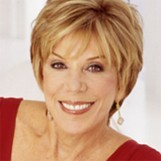 Entertainment
If your conference is heavy on the education aspect and light on the fun, you might want to go with an entertainer as a keynote speaker to break things up a bit. By giving conference attendees a chance to relax and enjoy some live entertainment, you can help prevent them from going into information overload and losing focus.
From comics, to acrobats, to impersonators, the options for entertaining speakers and performers are basically unlimited. One of our favorites is Roy Firestone, the award-winning broadcast journalist and renowned interviewer. He is singer, impressionist, and humorist all in one – guaranteed to put smiles on the faces in your audience.