What's your favorite music genre? If it's jazz, you're in luck because April is Jazz Appreciation Month, also known as "JAM!"
This annual celebration was created by the National Museum of American History in 2002, to honor the incredible heritage and history of jazz. Every year there is a new theme, and for 2017 it's Women in Jazz.

Steve Ruskin is one of our top salesman and has been with us since 1999. He is an expert on corporate entertainment. We decided to ask Steve what's the best jazz band for client events?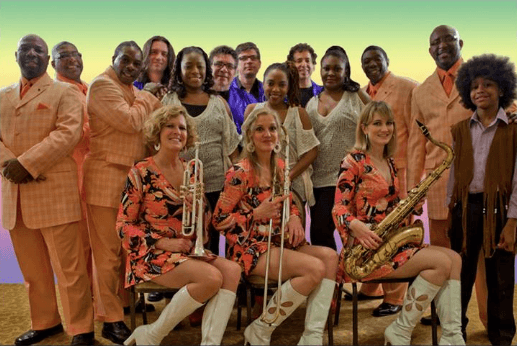 According to Steve, if you're looking for an entertainment band that specializes in jazz, and other genres, Solid Soul Revue is a top choice. He explained,
"They are the kind of band that will get everyone up and dancing. They interact well with the crowd, take requests and show a real genuine enthusiasm for the music they play. Make sure you wear comfortable shoes because they will get you up on the good foot!" 
The group members include a 3-piece female horn section, a driving 4-piece band, dancers, and singers. Together they give audiences a non-stop powerhouse visual show! Their high quality music makes a great addition for corporate events that want a lively audience.
For more information on booking a great entertainment band like Solid Soul Revue, check out www.eaglestalent.com or call our office at 1.800.345.5607.