This year National Small Business Week is April 30-May 6, 2017! Founded in 1963, this week recognizes the many contributions of small business owners and entrepreneurs. Did you know that more than half of Americans either own or work for a small business? In fact, small businesses generate 2 out of every 3 new jobs each year!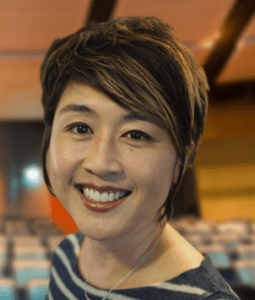 Jenn Lim is a featured speaker who works great with small businesses. She worked as a consultant at Zappos during its start-up days in 2003, and has since helped it grow into the $2 billion dollar business it is today.
Today, Jenn is the CEO and Chief Happiness Officer of Delivering Happiness — a company she and Tony Hsieh (CEO of Zappos.com) co-founded to inspire science-based happiness, passion and purpose at work, home and everyday life. In her speaking presentations, Jenn challenges audiences to move beyond the traditional avenues of achieving happiness, and develop their own core values.
On May 18, 2017 from 12:30 p.m. to 2:00 p.m., PNC Bank will be holding a webinar specifically designed for small businesses — and Jenn Lim will be the featured speaker! The key message for the event is that "focusing on employee happiness and well-being can translate into positive outcomes for your business." This live event will feature a Q&A, and valuable advice from Jenn on important business topics.
Registration for the webinar is free! For more information, visit PNC.com/sbmonth.
For more information on booking happiness and business keynote speaker Jenn Lim, check out www.eaglestalent.com/Jenn-Lim or call our office at 1.800.345.5607.