Jim Shackley is the newest addition to our team! He received his undergraduate degrees from Regis University (double majoring in Psychology and Philosophy) and his Masters in industrial organizational psychology from Montclair State University.
Jim puts his educational background to work daily, applying psychological principles bring about the most outstanding solutions for his clients. He states one of his favorite parts of coming to work is the fun in matching his clients to the perfect speaker. He views it as a challenge, and enjoys figuring out the best pairings, "like a puzzle".
The key to finding the perfect fit is to listen intently to the client, in both verbal and nonverbal communications. Jim is constantly utilizing his experience in psychology to not only pay close attention to what the client is saying, but also what they aren't saying. He goes on to say: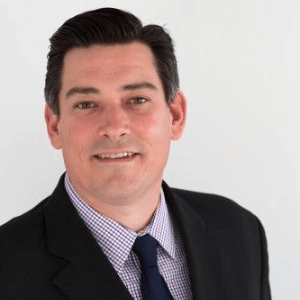 "I listen for the type of speaker or entertainer they need, the type of event they are hosting, any suggestions they might have, and of course their budget. But I also listen for what they might leave out; clues abut their culture, important talking points and what their organization might need most."

Currently, Jim is recommending Ethics speakers to clientele in California. If you are seeking an uplifting and motivational keynote with positive real-world applications (or CE credits), he would humbly suggest you checking out Larry Johnson, Lynn Brewer, Perry Smith, Stan Walters, Noah Bopp, and Alan Weiss.
If you are ready to start searching for your next speaker for an up and coming event, Contact Eagles Talent Speakers Bureau today.