Motivational speaker, John O'Leary, is scheduled to release his new book, In Awe, in May 2020. Already projected to be a national bestseller, John's second book shows us how to rediscover our childlike wonder to unleash inspiration, meaning and joy. He encourages readers to return to the joy of navigating life like a child. He identifies the five senses children innately possess, explains why those senses fade, and shares emotional, humorous and inspirational stories of how we can return to them. These senses provide the tools to help us rediscover the childlike qualities of wonder, expectancy, immersion, belonging and freedom that allow us to live life more fully, power past today's perceived challenges and reignite our lives.These five senses flourish in children, fade as we age, but there's reason for hope: the damage is reversible. Strengthened by the past, and empowered for the future, In Awe, shows us how to seek fresh insights, reach for new solutions, connect with those around us, and live our best lives.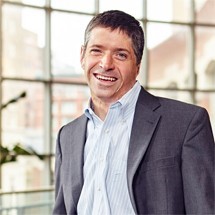 John's first book, On Fire, became an instant national bestseller four years ago. When John was 9 years old, he was burned on 100% of his body and expected to die. Today, he is a motivational speaker who inspires thousands each year through his heartfelt story of survival. By conquering his own physical barriers, he chooses to lead an authentic life designed around helping others to do the same and conquer their own unique barriers. His emotional story-telling, unexpected humor and authenticity make each of his presentations truly transformational.
If you're looking for a keynote speaker to kick off your event with high energy, emotion, and purpose or a dramatic closing speaker so that "every attendee is motivated to put their day's learning into action" contact us today to book John!
Eagles Talent is here to connect you with talent and make these experiences the best they can be. Reach out to us today for more information or to get started.