When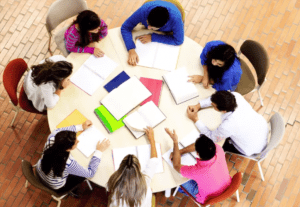 leaders want to improve their organization, they consider any changes that need to be made. A lot of time is spent figuring out how to make these changes, but not much consideration is given to why they are needed. Keynote speaker and solutions expert, Jones Loflin has a quick fix for this! In his article below, Jones provides three questions that can help your team understand any potential changes.
---
3 Simple Questions To Get Your Team Talking About Change!
By Jones Loflin
Innovative Yet Practical Solutions For Today's Leaders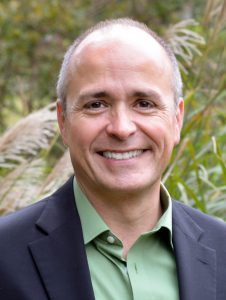 At many of the conferences or corporate meetings where I am asked to speak, there is almost always someone talking about innovation. I hear things like "We need to develop more customer-centric ways of doing business" or "Leverage technology to increase speed to execution," or one of my personal favorites, "Increase collaboration across the enterprise."
While this focus on how things needs to change is important, I believe more time should be spent with a team on discovering why things need to change. Encouraging team members to provide input early in the change management process gives them increased ownership in the changes that are initiated later.
To get your team more engaged in talking about where change might be needed, use these three questions:
What do we know?
What are some facts, data, or statistics that indicate something needs to change? Examples:
Revenue is down 10% for the 1st quarter

Absenteeism is up 13% over last year

We haven't introduced a new product in two years
What do we think we know?
Answers here come from the insights and experiences of your team members. They won't be as quantifiable as responses in the first question, and may not even be significant reasons to change… but you never know until you ask the question. Examples:
We're struggling to adapt to the new system

Customers are frustrated with the usability of the app

Morale is down
What do we not know?
While it sounds like a contradiction in terms, you'll be surprised by how people respond to this question. Making the best decisions for the future depends on first exploring what the future might look like. Examples:
We don't know what our medical reimbursement rates will be next year (A common one for healthcare)

We don't know who might be retiring soon

We don't know how our customer's needs are changing
Most importantly, capture the answers given and use them to begin developing answers to "how" things might need to change in response to these insights. To me, that's a more sensible way to… begin leveraging the collaborative efforts of your team to align with desired outcomes.
How could these questions get your team talking more about change?
Jones Loflin is a global keynote speaker on innovative yet practical workplace challenges and opportunities specific to the critical needs in today's marketplace. He is the author of several leadership books, including Always Growing and the award-winning Juggling Elephants. Jones is well-known for his solutions for individuals, groups and businesses dealing with leadership development, work-life satisfaction, and change.
For more information on booking keynote speaker Jones Loflin, for one of your events, check out www.eaglestalent.com or call our office at 1.800.345.5607.