Jo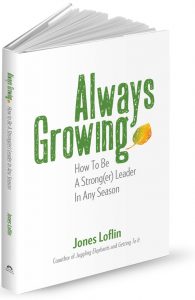 nes Loflin's newest book, Always Growing, was launched on January 20, 2017!

It's a leadership book created for both new and "seasoned" leaders. It takes the approach that leaders are gardeners and should focus on growing their people.
Clients are choosing keynotes based on this book for:
Jones describes his book as "a warm and witty guide to becoming a stronger leader, whether you have been leading for two days or two decades."
We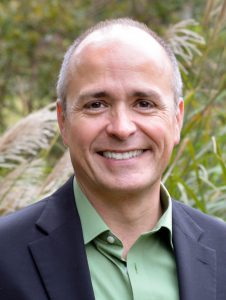 encourage you to pick up a new copy of Jones Loflin's book, today! After you read it, share your thoughts on social media using the hashtags: #AlwaysGrowing and #LeadbyGrowing.
Jones Loflin is a global keynote speaker on innovative yet practical workplace challenges and opportunities specific to the critical needs in today's marketplace. He is the author of several books, including the award-winning, Juggling Elephants. Jones is a leader in solutions for individuals, groups and businesses dealing with lack of engagement, satisfaction and retention and all the tools to support balanced, productive lives.
For more information on booking keynote speaker, Jones Loflin, for one of your events, check out www.eaglestalent.com or call our office at 1.800.345.5607.