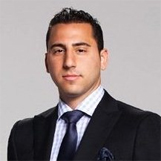 Josh Altman
TV Personality on Bravo's "Million Dollar Listing"
Traveling From
California
X
Program Descriptions
Dedicated to the Cause: How to Distinguish Yourself in Competitive Markets
Josh Altman was a millionaire by age 27 and 6 months later he was broke. So he learned from his mistakes and came back better, stronger and smarter. One of the major lessons he learned is that everyone is constantly building their brand, whether they realize it or not. In this highly requested lecture, Altman discusses what it takes to make it to the top of any field — be it real estate, finance, healthcare, sports, or otherwise. By citing personal and professional examples of how he pursued his own path, Altman talks with audiences about distinguishing and leveraging their own personal brands. Just as John Wooden said "the true test of a man's character is what he does when no one is watching," Altman believes that the true test of his professional prowess isn't what he does in front of his millions of viewers, it's what he does face to face, one client at a time.
Real estate powerhouse and star of Bravo TV's Million Dollar Listing: Los Angeles, Josh Altman, is the top-producing agent at the exclusive Douglas Elliman Brokerage. Out of the approximately 2.5 million residential real estate brokers in the country, Altman is ranked #22 by The Wall Street Journal for having closed over 1.5 billion dollars in sales. He has created a reputation for his tenacious, "no-bull," on-screen personality which has clients lining up. Altman is known for representing high-profile clientele, from celebrities and top-tier athletes to international business mavens and high-net-worth individuals around the world. Altman's reputation precedes him with various record-breaking sales including a $100 million dollar listing in Marina Del Rey, the most expensive one bedroom ever sold for $21,500,000; the priciest lease in the history of Beverly Hills; the costliest condo sale in Santa Monica; and the highest price-per-square-foot home sold in the Hollywood Hills. He once (politely) accosted Tyler Perry at the local gym in the morning and sold his home — which wasn't on the market — for $11.25m by the evening.

But believe it or not, Altman comes from humble beginnings — he used to ride around Los Angeles on rollerblades before he could afford a car. Having grown up in Massachusetts and graduated from Syracuse University with a degree in Speech Communications, he credits much of his success to his formal education. Altman explains that he is able to set himself apart in his cut-throat industry by being an "exceptional listener and being able to effectively communicate mutual expectations" with his clients. Altman says that while he was uncertain of his career path in college, that Syracuse gave him "the tools to communicate with any type of person" which he eventually learned to monetize. Armed with those same skills, Altman has venture beyond Real Estate into television and the public speaking forum where he speaks to audiences worldwide about his experiences in sales, marketing, branding, customer service, and "chutzpah," which is the Yiddish word for 'audacity.'

As a pillar in global real estate, a mentor to sales professionals worldwide, a highly requested public speaker and the star of a massively successful reality series, Altman has accomplished more at 35 than what most do in a lifetime. Despite his busy schedule, he still finds time to give back to his community and support educational initiatives. Altman is very passionate about volunteering his time and resources to support numerous charities and causes.