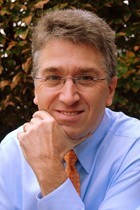 Thanksgiving is a time to be grateful. We pay homage to the fact that we live in a country where we have the ability to carve our own paths. Over the holiday, we take the time to highlight the triumphs of our year, while intentionally blocking out the instances of mistakes and failures.
In business, an executive's reputation and rewards are typically based on his or her successes, not on the depth of learning from failures. Consequently, companies may be moving in the wrong direction, running from errors made even though mistakes—done right—are a powerful way to accelerate learning and increase competitiveness.
When fundamental assumptions are wrong, companies can achieve success more quickly by deliberately making errors than by considering only data that support the assumptions. Research shows, that executives who apply a conventional systematic approach to solving a pattern recognition problem are often slower to find the solution than those who test their assumptions by knowingly making mistakes. You should, at first, always try to prove yourself wrong.
Companies often face demographic shifts, new rivals, new technologies, new regulations, and other environmental changes that seem to come out of left field. These challenges often begin as weak signals at the periphery, the blurry zone at the edge of an organization's vision. As with human peripheral vision, these signals are difficult to see and interpret but can be vital to success or even survival. For managers used to interpreting data set before them, it may be hard to recognize when part of the picture is missing. Yet we need to be able to capitalize on these changes. The key is to constantly and deliberately scan the environment for emerging weak signals, and preserve flexibility and optionality, acting decisively when the signals become stronger.
So this Thanksgiving, take the opportunity to review both the successes and failures of the year, with a look to potentially profit from your mistakes, and sharpening your peripheral vision to better prepare for the uncertainties the future is guaranteed to bring.
To check fees and availability on Dr. Roch Parayre call Eagles Talent Speakers Bureau at 1.800.345.5607.