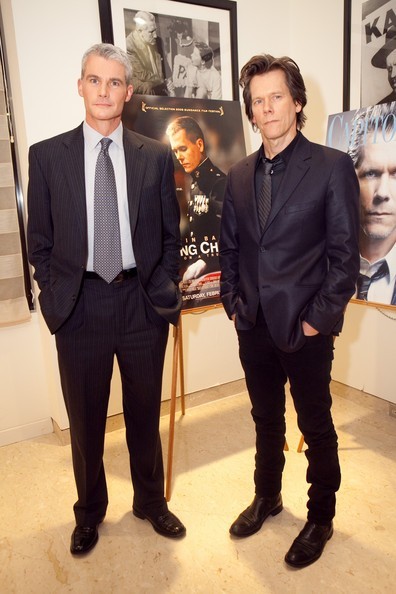 Over the last few years I have been very fortunate to be able to tell audiences the story of Chance Phelps and our journey together. Chance was a 19 year-old Marine who was killed in Iraq while fighting to save his fellow Marines. As an active duty Marine officer, I had the deep honor of escorting Chance's remains back home to his family in Wyoming. As strange as it might sound, during our journey together I developed a deep bond with Chance. I also observed the unforgettable kindness and profound decency of ordinary Americans all along our journey. These observations so moved me that I captured my thoughts and overpowering emotions in a journal which became the basis for the Emmy-nominated HBO movie "Taking Chance" starring Kevin Bacon.
[bitsontherun ZD8NNag0]
In telling Chance's story, I often find audience members feeling the same bond that moved me so deeply. It is a bond to a young Marine they never knew and it is usually accompanied by a renewed sense of optimism for our country.  It is extremely gratifying to me – as I greet people after my presentation – to hear how Chance has also touched them and how, like me, they were so inspired to be reminded of all that is great about our nation.
To check fees and availability on Michael Strobl call Eagles Talent Speakers Bureau at 1.800.345.5607.
Subscribe to our blog
Stay up to date on all the latest news at Eagles Talent
By continuing to browse, you consent to our use of cookies. To know more, please view our
Privacy Policy.
Hide