In this article, Keith Ferrazzi, networking expert and keynote speaker, provides a great way to use your generosity and build meaningful relationships in your company.
Here at Ferrazzi Greenlight and RMA (Relationship Masters Academy), we're always looking for ways to help the team consistently, and proactively expand our networks. So at our last all-hands meeting, I introduced a new exercise to build our company's social capital  — one relationship at a time.
Everyone was asked to come to the meeting with the name of one aspirational contact  — someone who could make a critical difference to a current work goal.  Each person shared the name of their target, and then shared why — and what did they hope to learn from the introduction?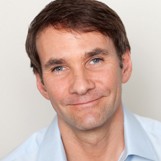 The team surprised me with some great names – everyone from key decision makers at potential corporate clients to the Dalai Lama. We all had veto power, if it seemed that the person wasn't job-relevant or enough of a challenge. For example, one woman said she wanted to get connected to Tony Hsieh of Zappos, but I know him so well already, he's not exactly aspirational – he's already baked into our network.
Next up, helping each person brainstorm about how to approach their target contact with generosity. What is our net result? Within the next few weeks several people are ready to connect with contacts that they thought were way out of reach, and everyone else was further down the path.
There was another win: By the time we had gone around the room in LA, and New York, and even Iowa, we all had a clearer sense of each person's priorities, which helps guide our generosity toward one another.
Give this a try during your next meeting. Who's your target and why?
To check availability and book Keith Ferrazzi for your next event:
Call Eagles Talent: 1.800.345.5607
Or click here to visit his keynote speaker profile page.