Steve Gilliand is known as the 'Grandmaster of Positive Attitudes' and is one of the most in-demand and top-rated keynote speakers in North America. Since 1999 he has been working with meeting planners and speakers bureaus to entertain, educate and inspire audiences all over the world. Besides being a master storyteller and brilliant comedian, Steve is also an accomplished author, a highly successful businessman, and an inspirational person. In the article below Steve explains that true wealth is discovered when you enrich other people's lives by spreading around blessings.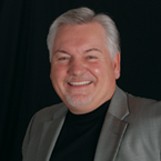 William James said, "The greatest use of life is to spend it for something that outlasts it." Try spreading around some blessings, and see what happens. Blessings come gently to our eyes and ears, tenderly caressing our being with love and compassion. They move through the cracks in our soul, healing them as they pass through. They give us images to fill voids caused by the wear and tear of the world. Blessings are a very easy and inexpensive way to pass around great treasures. They lighten and fill us at the same time, while demanding nothing from us in return. Blessings can be given anytime, anyplace, openly or silently. It really doesn't matter, as both the blesser and the blessed are enriched.
The deepest craving of human nature is the need to feel appreciated. You never know when a few words of encouragement can have an impact on a life. Numerous things have been compared to potato chips so let's add another. Compliments are like potato chips. One is never enough. You always look for more. Offering compliments based on a person's character or actions inspire them to perform in such a manner that invites additional praise. People tend to live up to the compliments they receive. When we know we have pleased someone, we have a tendency to want to do more to please.
True wealth is discovered when you begin to realize that your presence will either bring a person up or down. How are you bringing people up? What specific things do you do every day to show others their importance to you? Do you celebrate their success? People who make a difference set their self interest aside and rejoice in the happiness of others. Sharing the wealth is about encouraging other people to go for their dreams and cheer them on to make their ambitions become reality. Don't just give what you have; give who you are.
Dr. Charles Dickson tells of a man who stopped at a flower shop to have flowers wired to his mother 200 miles away. As he left, he noticed a little girl sobbing on the curb in front of the shop. When he inquired what was wrong, she explained that she wanted to buy a rose for her mother, but it cost $2.00 and she only had 75 cents. He bought the rose for the girl and offered her a ride home. She agreed if he would also take her to her mother. She directed him to the cemetery where she placed the rose on a freshly dug grave. The man returned to the flower shop and canceled the order. Instead, he got in his car and drove 200 miles to his mother's home to personally deliver a bouquet of local flowers.
Without any uncertainty, success in life has nothing to do with what you gain in life or accomplish for yourself. It is what you do for others. We all have something to give. The measure of life is not its duration, but its donation. Your life ought to be driven by a purpose and fueled daily by a healthy dose of passion and, most notably, by giving what we have and giving whom we are. Count your blessings, be a blessing, and be thankful for your blessings. Turn your dreams into actions and live your life to the fullest, minus the excuses. Take pride in everything you do and be ferociously persistent to become who you were intended to be so you can sow seeds that benefit others. You have not lived a perfect day unless you have done something for someone who will never be able to repay you. You don't need money to make a difference; you just need to discover true wealth. Whenever you have someone else's attention, your actions can convince them that the world is a cold, frightening place, or that it's full of love and joy. One person can change the world and it starts with you. Share the wealth!
To check availability and book Steve Gilliland for your next event:
Call Eagles Talent: 1.800.345.5607
Or click here to visit his keynote speaker profile page.