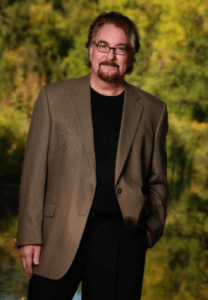 The two most important skills we possess in our lives:
1) The ability to manage our own attitude each day – even under times of stress and transition.
2) Our capability to communicate effectively with others in order to manage, motivate, and move individuals toward higher levels of productivity and performance.
This is where I, Psychologist and Humorist Bruce Christopher, come into play. I have spoken at some of the most prestigious venues nationally and maintain a list of world-class clients. My message is both elegant and extremely entertaining. The psychology behind success is that effective people know how to manage themselves, motivate themselves, and manage others.
My topics, such as…
The Psychology behind success.
Are we having fun yet? The power of attitude and peak performance.
Leap! The net will appear: Risk taking and crashing through comfort zones.
Bambi VS. Godzilla: Dealing with difficult people.
…will keep your audience laughing and learning.
As a CLINICAL PSYCHOLOGIST, I work hard at bringing practical applications and strong substance to my meetings, so that the group can immediately apply the concepts in their professional and personal lives.  It will show when you see them writing down new ideas and strategies, which will leave a lasting impression on your organization's savvy and excellence.
As a "CLOSET COMEDIAN,"  I can assure you that your group will really have a good time. They will laugh often and hard; and you can be assured that they will feel very fired up after the meeting!
[bitsontherun e0nq1XVU]
To check fees and availability on Bruce Christopher call Eagles Talent Speakers Bureau at 1.800.345.5607.
Go ahead … click the Eagle to get in touch with us.