This weekend marks the tenth anniversary of 9-11, and for most, it's a time to reflect on what occurred that tragic day. I now understand when prior generations, who experienced Kennedy's assassination or the attack on Pearl Harbor, have talked about where they were and what they were doing on these significant, and historical days. Like many of you, I can recall so many details of that day which forever changed us as people and a nation. Here's a story of how it reshaped the life of Mike Jaffe.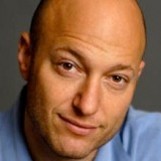 On September 11, 2001, fortune 500 company employee, Mike Jaffe felt stuck and was working in, as he describes, 'another meaningless job.' He was making the two-hour commute everyday from Connecticut to New York City. He knew the time he spent traveling was costing valuable family time—especially with his then one-year-old daughter.
Days before 9-11, he looked up at his office building and decided he needed to take control of his life and make a change. Instead of rushing to work as every commuter does, to get into NYC, he made the decision to be late, no matter the consequence at work. Instead, he spent the morning with his family—doing something simple—having breakfast together. He had no idea how that choice would impact his life.
After breakfast, his wife dropped him off at the train station. And, at that moment, he finally regained a sense of control in his life, even if it was small action like breakfast with his family. As Mike Jaffe writes, "I got on the subway, and instead of being in my office, I was underground at 8:45am when the first plane slammed into the North Tower of the World Trade Center, into my floor, hitting my desk, and killing almost every single member of my group including my boss and team."
Some might call it lucky, but for Mike Jaffe, it was a choice to make a difference in his personal life—which ultimately saved his life. Today, Mike is an inspiring motivational speaker who uses his brush with tragedy as a message of self-discovery to help individuals and organizations create new possibilities.
Mike Jaffe's story reminds us that, during this tenth anniversary, while we remember and honor the people who perished, we should take pause, and note the things that we so deeply cherish.
[youtube]https://www.youtube.com/watch?v=IgOvB9JLVok[/youtube]
For information on Mike Jaffe speaking to your organization, contact Eagles Talent Speakers Bureau by calling 1.800.345.5607.