The Fourth of July is right around the corner. Soon, more flags than ever will be flying high. The average American seems a little prouder on the fourth, with a hunger to be patriotic–which is probably why parks and backyards across the US will be filled with the barbeque aromas we love so much! So why don't you feed your appetite for patriotism with Afterburner Inc.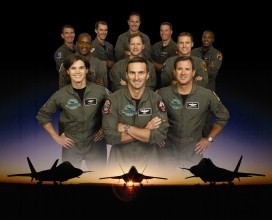 Afterburner Inc. is a team of elite men and women who are former military professionals who have combat experience combined with extensive business skills. Many members are graduates of top business schools and academies. They use a combination of sound organizational development and combat-proven methodologies to train and consult the top organizations in the country.
Afterburner shows how success in the corporate world is like success in combat, it depends on execution.  They teach organizations better ways to execute business strategies using 'The Flawless Execution Model.' Afterburner explains how 'Flawless Execution' works, it is simple to use, yet the effects are lasting. The results are disciplined, coordinated and predictable. Afterburner has an unwavering focus to improve your team's ability to execute and stay one step ahead of the competition.
[youtube]https://www.youtube.com/watch?v=WUNl1fdehPA[/youtube]
Today, Afterburner is considered the world's leading authority on organizational execution. Many have benefited from the company's unique corporate team building events and corporate training workshops.
To Check Availability for Afterburner Inc:
Call Eagles Talent: 1.800.345.5607
Or click here to visit their keynote speaker profile page.