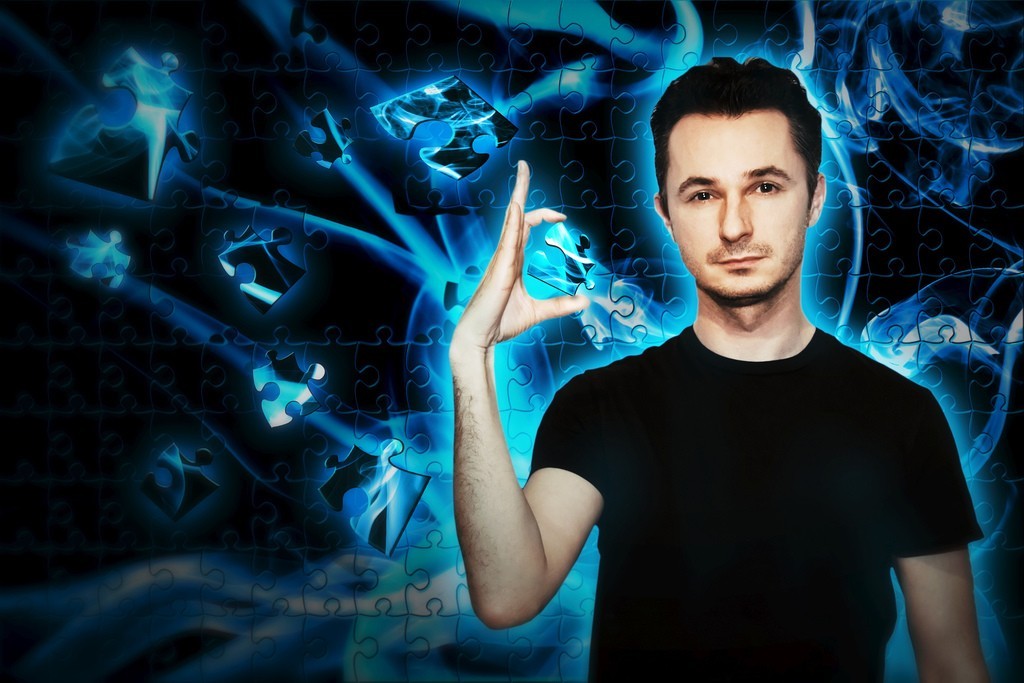 Marco Tempest is a man of many titles. He can be called a techno illusionist, virtual magician, artist, comedian, motivational speaker, and even a philosopher. He is a one of a kind performer who uses an imaginative combination of computer-generated imagery and video. Tempest presentations possess mind-blowing technical savvy showmanship. He truly is a virtual magician who brilliantly unifies illusion with technology.
Using iPhones, iPads, and several other technologies, he bends reality around its edges. Audiences don't know if the image they are looking at is on the screen, or just in front of it.
[youtube]https://www.youtube.com/watch?v=v2YcNvukVUM[/youtube]
Tempest has been entertaining and performing since a very young age. And, after capturing the New York World Cup of Magic–at only 22 years old, he went on to become the pioneer magician of virtual magic. Although magic is an old age art, Tempest has mastered and revolutionized it. There is no limit to what he can accomplish, or make you think he can accomplish.
Tempest says, "Our self deception becomes a positive illusion." This means our self-deception is so deeply engrained in our minds; we spin a negative realty into a positive one–putting us in total denial. He even freely admits to his audiences that he is in the process of deceiving them, but they have happily accepted it.
Marco Tempest has an amazing precision and imagination that sets him apart from the crowd, and has a winning way of taking his audiences with him on his magical excursions into the land of tomorrow.
[youtube]https://www.youtube.com/watch?v=L30TdLFsHnM&feature=player_profilepage[/youtube]
To check availability and book Marco Tempest for your next event:
Call Eagles Talent: 1.800.345.5607
Or click here to visit his keynote speaker profile page.