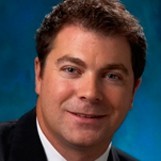 Matthew Kelly is one of the most inspirational and charismatic keynote speakers in the industry. He uses his keen sense of humor and passion to help companies understand that developing their employees is the first step to achieving corporate success.
Kelly was born in Sydney, Australia, where he began his speaking and writing career. Over the past decade, Kelly has given over 2,500 keynote presentations at conferences and conventions. He has traveled to more than fifty countries, and more than three million people in those fifty countries attended Kelly's presentations and seminars. Millions more have been touched by his writings and appearances on radio and television programs. Kelly convincingly communicates his belief that "your organization can only become the-best-version-of itself if the people in your organization are striving to become the-best-version-of themselves." That message has helped his distinctive list of clients of Fortune 500 companies all around the world.
In addition to helping organizations become 'the-best-version-of-themselves,' Kelly is also a partner and founder of Floyd Consulting, a Chicago based management-consulting firm. He also founded The Matthew Kelly Foundation, which brings a message of hope and inspiration to the world. Its primary charitable work is "The Schools Project." Its purpose has been helping young people discover their mission in life, or as Matthew likes to say, "Give young people a life-directing message now so they don't need a life-changing message later."
Matthew Kelly's message is both timely and timeless. His passion for life is refreshing, authentic and inspiring. It's certain that he will continue to be one of the most sought-after and endearing voices of our time.
[youtube]https://www.youtube.com/watch?v=au4N8k0ggDs&feature=player_profilepage[/youtube]
To check availability and book Matthew Kelly for your next event:
Call Eagles Talent: 1.800.345.5607
Or click here to visit his keynote speaker profile page.