As the longest serving Captain of the U.S. Women's National Soccer Team (2008 – 2015), Christie Rampone has gained more leadership experience than most people do in a lifetime.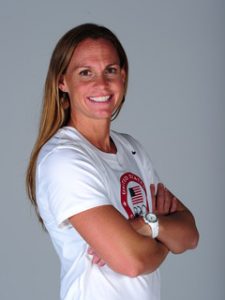 Rampone is the first four-time Olympian in the team's history. She is also the team's only player to have been a part of two World Cup Championships in 1999 and 2015. 
By leading her team to three Olympic Gold Medals (2004, 2008, 2012), Rampone established her team's reputation as a force to be reckoned with in international play.   
With over two decorated decades of professional experience, Rampone is widely recognized as the best female defender in soccer history.  
Her 311 earned caps place her 2nd in all-time international appearances. 
Rampone's passion for soccer further fuels her desire as a keynote speaker to show others how they can excel and better themselves on and off the field.