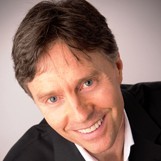 Tom Flick is a highly sought-after business keynote speaker who is commonly known for being a former football star. He was a Rose Bowl Champion, Pac-10 Conference "Player of the Year" and successful NFL Quarterback for seven seasons. Today, Tom's exceptional ability to communicate clear business solutions with humor, wit and razor-sharp insight makes him the most in-demand speaker for conferences and business meetings.
As President of Tom Flick Communications and The Legacy Coaches, Inc., Tom understands what it takes to help organizations change and grow. He provides solutions that allow people to become peak performers both personally and professionally.
[display_podcast]
In this Eagles Talent Keynote Speakers Podcast, host Sheldon Senek talks with Tom Flick about success, leadership, and how he motivates the business world with the skills he acquired on the football field. Tom shares winning tips that are both practical and inspiring to business leaders.
To Check Availability or Book Top Keynote Business Speaker Tom Flick:
Call Eagles Talent: 1.800.345.5607
Or click here to visit Tom Flick's keynote speaker profile page.
You can subscribe and listen to all of our podcasts on iTunes by clicking here.