Today we are featuring updated videos from two impacting speakers, Captain Vernice Armour and Dr. John La Puma. In addition, we are pleased to welcome magician Adam Trent to Eagles Talent Speakers Bureau.
Speakers who Inspire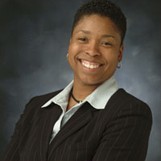 Captain Vernice Armour knows how to conquer obstacles. After becoming a police office at the age of 24, Armour set her goals higher to become a fighter pilot. After years of hard work and dedication, Vernice was able to become the Marine Corps first African American female fighter pilot.
Vernice's keynote speeches deal with the topics of motivation and goal setting in her 'Zero to Breakthrough' message, where she discusses her unique and creative ideas. Armour stresses "acknowledge the obstacles…don't give them power!" Vernice is an inspirational speaker who will motivate everyone in attendance. See Vernice's latest video here.

Speakers who Educate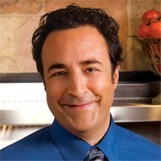 Dr. John La Puma is the leading physician voice for healthy eating and how it translates to better health as well as stress management. Having appeared as the host for the Lifetime show ChefMD as well as the 2011 PBS Special Eat and Cook Healthy he is a rising star who can help educate people on how to maintain their health while also cooking a good meal.
La Puma stresses the importance of eating right and how certain diets can have outstanding results, of which most people are unaware. He has written two books and is an exciting speaker who will surely leave you with some helpful notes that can improve your life dramatically and quickly. Watch Dr. La Puma's newest video here.
Speakers who Entertain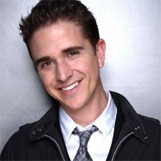 Adam Trent is a magician, illusionist, musician, comedian and overall just an entertainer. The young phenomenon has been described as 'Justin Timberlake meets David Copperfield'. The tricks he pulls off are exciting and mystical that leaves the audience scratching their heads asking 'how'd he do that' while at the same time wanting to see more.
Having performed over 200 events in 19 countries during the last year, this rising star is quickly becoming a entertainment wrecking ball that features some mind blowing magic tricks, rhythmic and original music as well a motivational message. Book Adam Trent for your next event and prepare to be awestruck. Be amazed with Adams' video here.
If you are interested in bringing these or other speakers and entertainers to your next conference or convention, contact Eagles Talent Speakers Bureau at 1.800.345.5607 or visit our contact us page.