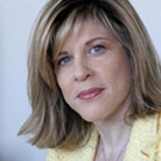 Robin Koval has been a driving force in the advertising worldfor over 20 years. A marketing strategist and new products expert, her experience spans almost every category from beauty and beverages to distilled spirits and pharmaceuticals. Her successes include the daring "Yes, Yes, Yes" of Herbal Essences and the Aflac duck quack heard round the world. Simply put, Robin helps marketers get noticed.
Robin is the President of The Kaplan Thaler Group and is responsible for the general management of the agency including client services, strategic development, and new business and KTG's Buzz unit.
Robin is also a best-selling author. Her latest book is titled The Power of Small: Why Little Things Make All the Difference, which she co-authored with Linda Kaplan Thaler. Her previous book, The Power of Nice, debuted on the New York Times and Wall Street Journal bestseller lists.
In this Eagles Talent Podcast episode, host Sheldon Senek talks with Robin Koval about her advertising success, and how being 'nice' and thinking 'small' can lead to big results.
[display_podcast]
Special thanks to Slow to Wake for the use of their song 'Pedestrian' during this podcast.