T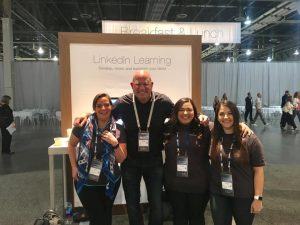 he world's leading authenticity expert, Dr. Todd Dewett, has been busy with many exciting speaking events! His most recent ones were the LinkedIn Talent Connection Conference and the Houston Innovation Conference & Showcase. 
We recently caught up with Todd, and asked a few questions about each conference.

LinkedIn Talent Connect Conference:
Q: Was this your first time speaking at the conference?
Yes – first time. 
Q: According to their website, this event is all about current and future leaders coming together to network, share ideas, etc. In your opinion, what makes this conference so great?
It's the world's greatest collection of talent management experts from the leading organizations on the planet! I was lucky to be selected as the only speaker asked to speak twice – huge honor – and double the opportunity to network and connect. The conversations were utterly stimulating: the future of work, recruiting, interviewing, education, career management – all changing rapidly and the conference let's you speak directly to those making the biggest changes.
Q: Considering the fact that Lynda.com is a subsidiary company of LinkedIn, was there a lot of (good) pressure in representing them at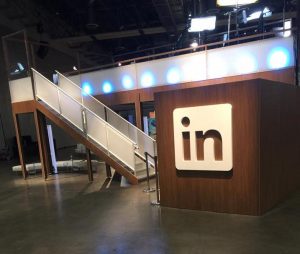 a LinkedIn event?
Maybe a little… but I have a huge advantage over the small handful of other Lynda.com authors who also spoke at the conference: I'm a professional speaker! Honestly, I felt no more pressure than I normally would, which isn't much. I simply love stepping on stage to educate and motivate professionals.
Q: What was the main message of your keynote speech?
The first speech actually focused on managing stress. You might call this one of my "B side" topics. As a leadership personality, there are many closely related topics I'm occasionally asked to address. Since my stress management course at Lynda.com is so popular, the LinkedIn team really wanted me to bring it to life in person for the attendees.
The second talk was a version of my most popular keynote, Show Your Ink. The speech is a collection of stories that highlight the transformational power of authenticity in professional life. There was lots of laughing, learning, and even a bit of crying! Huge fun.
Houston Innovation Conference & Showcase
Q: Is this your first time speaking at the conference?
Yes. I have worked with the team at HTC for a few smaller events, but this time they asked me to anchor their biggest conference of the year with a killer keynote. They do amazing work supporting entrepreneurs and technology ventures in the region so it's always an honor to work with HTC.
Q: IC&S is all about technology, modern business and creativity – what was the most interesting thing that you saw at the exhibition?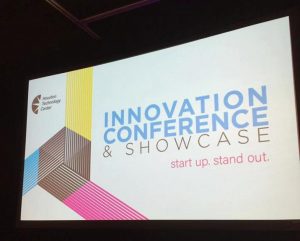 I could mention the many exhibitors demonstrating mind blowing new technologies and products, but something else really caught me attention as I mingled following the keynote. There was a huge "green" or "eco" presence in many of the presentations. It is apparent – and wonderful – the more and more businesses are becoming environmentally and socially conscious.
Q: Because this event puts an emphasis on networking, do you suggest that students interested in these fields should attend, if possible?
There is no doubt students should attend! I don't believe it is targeted to a student audience, but the ambitious undergraduate or graduate student who does attend will certainly add a lot to their educational experience. 
Q: What did you want to leave your audience thinking about after your keynote speech?
I want them to feel focused, to feel more clarity, to feel more energized. My overarching goal for every speech is to leave every last person in attendance sincerely believing that more is possible. What better gift can you give? #ilovethisjob
For more information on booking one of our managed keynote speakers for your event, check out www.eaglestalent.com or call our office at 1.800.345.5607.