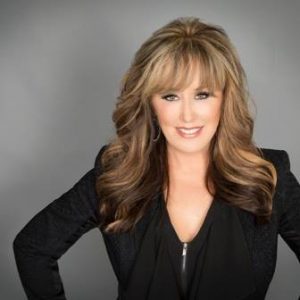 Our newest managed speaker, award winning sales strategist and best-selling author, Lisa Copeland came all the way from Texas to meet with everyone here at Eagles Talent! During her visit, Lisa discussed her speaking programs and shared stories of how she got to the level of success she's at today.
Our exclusive interview, also included a True or False game called: "FIAT Fact? or Fiction?" Since she is celebrated for breaking the NAFTA sales record by selling more than 100 FIATs in one month, we wanted to tests how much Lisa knows!
If you want to know why Lisa chose the automotive industry, the FIAT brand, and her key advice for handling failure, watch our video below!:
Interview:
Q: You're known for being one of the most important faces in automotive industry, why did you choose to go into that field? What attracted you to it?
A: "I started in the automotive industry at a very young age, right out of college. And I did my first stint in the automotive industry for the first ten years. Then I left the automotive industry because I needed to raise my children, and I came back about seven years ago. At the time, I saw an extraordinary opportunity for two things: to relaunch the FIAT brand to the United States. And number two, to revolutionize the auto industry. I came back with a fresh set of eyes, and I realized that I wanted to put a new face on the industry. I wanted to show that women, minorities and millennials could make a difference."
Q: Earlier today, you said you wanted to "bring back FIAT to revolutionize the auto industry." Why did you choose FIAT specifically?
A: "Well that was the only opportunity at the time, so by default!"
Q: In your keynotes, you talk about the difference between being fearless and fearing less. So, what would you say to someone who's frozen by fear of failure in the business world?
A: "Let's start with the fact that to be fearless is to be reckless, and that isn't a way to live. There's a reason why we have a fear mechanism inside of us. And I do believe that every single person on this planet is affected by fear. Sometimes it's a fear of failure, but there's many times that it is a fear of success. Because it is just as terrifying for individuals to hit that pinnacle of success — now they'll be held accountable, work more, manage sales teams, etc. And so what I speak on is to fear less, because I don't think any of us can get away from fear. But we have to learn how to repurpose and manage it. If you're afraid of something, put together an action plan of what your next step will be, and eventually you will get to the point where you know how to manage fear.
---
FIAT Fact? or Fiction?:
Q: Fiat has manufactured more than just cars, including military vehicles and aircrafts.
A: TRUE ✅
Q: The United States is the second biggest producer of Fiats.
A: FALSE ❌ – It is Brazil.
Q: The first Fiat was sold in 1878.
A: FALSE ❌ – It was 1899.
Bonus Question: FIAT is an acronym, do you know what it stands for?
A: "Fabbrica Italiana Automobili Torino"
---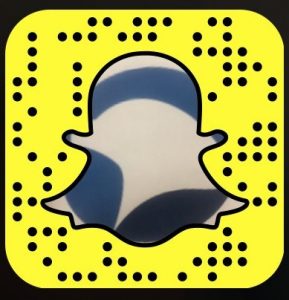 To see more behind-the-scene exclusives from the Eagles Talent office, follow our Snapchat at: "eaglestalent" or add us by Snapcode!
For more information on booking Lisa Copeland for one of your events, check out her page on our website or call our office at 1.800.345.5607.