When other world events are going on that are causing much more needed traction and attention, what should your company do in marketing?
Now, we're not saying to jump on the bandwagon, and market everything toward the current pandemic or economic crisis. What we are saying, is take a look at the opportunities that are put forth. Unprecedented times can bring in fresh ideas. Let your creativity flow. How can you help your company, help others?
Shama Hyder, founder and CEO of Zen Media, advises that brands/companies focus on adding value to themselves, for others. This is the same advice for speakers. Take this time to create content, make videos, get writing. Be as creative as you can right now. 
Annie Meehan is a motivational speaker and life coach. Instead of letting a crisis put a damper on her plans, she adapted. Annie is offering virtual meetings/keynotes of her various presentations, but also some adapted to the current social climate. She has taken this time to perfect her craft and offer variability to audiences. 
Marketing is about understanding your audience. Clients should see if speakers are willing to hold virtual meetings/events. Are speakers making videos that could be influential to your team at this time? Speakers are trying to market themselves as much as companies are trying to market their brand.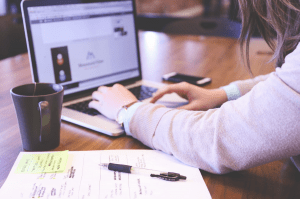 Don't make all of your content geared toward the crisis. Let your audience know how the company is doing, but keep them on top of what you are doing in relation to your brand as well. 
Something to keep in mind is to not make all of your marketing about sales. Be a helping hand in your community. What can you offer to the people that are around you? If you are a software company, what can you do to help the people in your town? Is there a school or small business that could greatly benefit from your product? Can you offer them it for free or at a low price? Even a trial run during these times? 
Think outside the box. Don't just push your products, but offer actual help to people in need. Get creative with your marketing techniques. Make a connection with people. Check out where opportunity may lay. Reassure your customers that you will get through this. 
See if there are speakers that could help your employees get amped up and creative. We are all stuck during this time. We are all experiencing uncertainty. That is completely OK and expected. Speakers have been hard at work perfecting their craft. They have content that they want to share with you during this time, and help you stay in good spirits during this time. Some are even offering keynotes in direct relation to COVID-19, but also how to market and act in times of other economic and social crises. 
Here at Eagles Talent we are here for you. Our speakers can offer the motivation, creativity and education on any matter that your company may need.