Marshall Goldsmith, thought leadership speaker and author of the best-selling book What Got You Here Won't Get You There, provides some fantastic secrets to Inc. on effective leadership. In this video, he shows how caring is intimately related to great leadership. By focusing on this aspect, people around you will see you as a better leader and person. View the video here.
About Marshall Goldsmith
Marshall provides top-rated leadership training for executives that ensures they achieve and sustain long-term, positive behavioral change.
He helps large organizations establish a peer coaching process through team building.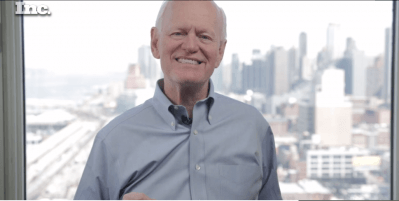 Inquire here, through Eagles Talent, to have Marshall Goldsmith speak to your organization about leadership.
Subscribe to our blog
Stay up to date on all the latest news at Eagles Talent
By continuing to browse, you consent to our use of cookies. To know more, please view our
Privacy Policy.
Hide