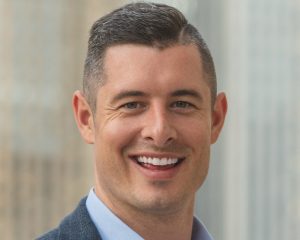 Matt Mayberry
Earlier this week, Eagles Talent's own Matt Mayberry was named a Global Guru Top 30 in Leadership. Out of 25,000 survey results from CEOs and MBA programs worldwide, Matt Mayberry has been ranked as one of the top 30 leadership thought leaders in the world by the research organization Global Gurus.
Matt Mayberry is an internationally acclaimed keynote speaker and leading global expert in leadership development, culture change, and organizational performance. Matt has consistently received high marks from attendees, meeting professionals, and organization leaders at every event. Matt targets connecting with the attendees and creating a customized message specifically for your business and organization. 
Before being an audience-engaging keynote speaker, Matt was a linebacker for the Chicago Bears. From his NFL experience, Matt learned many lessons on the field and in the locker that can translate to the business world. In addition, Matt's incomparable expertise has helped develop business strategies and initiatives with a laser focus centered around leadership, culture, peak performance, and teamwork. 
Matt's keynotes leave that audience with actionable strategies that drive impact where it matters most at the end of Matt's keynotes. The audience has numerous takeaways that focus on helping build more decisive Leadership in teams and execute high-impact cultural transformations enhancing the performance of individual organizations.
Interested in learning about leadership and business performance from a former NFL linebacker? Inquire within to book him today!