Get the most out of your money with these top ten speakers in the range of $10,000-$15,000. 
These top-rated speakers, speak on a range of topics, such as: global issues, the economy, overcoming adversity and much more!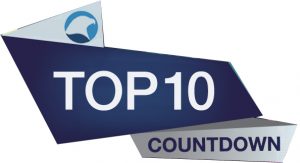 1. Scott Deming
Scott Deming is a creative force in the world of marketing, communication and service strategies. As a speaker, Scott shows companies how to foster individual relationships with customers and provides tools and tips to ensure that every potential client is a lifelong customer.
2. Todd Buchholz
As one of the world's leading economists, Todd Buchholz brings his top notch expertise to audience around the world, speaking on topics such as the economy, financial markets, and politics. Bringing his unique sense of wit and humor, audiences walk away with a wealth of knowledge and sense of eagerness to become more productive in the workforce.
3. Don Reynolds
As an unapologetic optimist, Don Reynolds provides an alternative perspective on the economy and it's impact on the future.
4. Mike Rayburn
Mike Rayburn is truly one of a kind. Drawing experience from his life as an adventurer, comedian, published songwriter, author, philanthropist, and father, Mike fuses together the perfect keynote address that everyone in the room can thoroughly comprehend. From music to motivating, Mike is one keynote speaker that will make an intense impact on your audience.
5. Robert Stevenson
Not many speakers can say that they've had the unique experience of speaking next to renown politicians such as President George H.W. Bush and Secretary of State Colin Powell. That's what makes Robert Stevenson stand out from the crowd. As a keynote speaker, Robert shares tools on how companies can maximize their opportunities by adapting to the world's ever changing business environment.
6. Steve Gilliland
As one of the most sought-after speakers in the world, Steve Gilliland delivers wildly entertaining and informative keynote addresses that inspires audiences to take control of their lives. With the unique ability to captivate the masses, Steve leaves audiences in awe and continues to dominate as one of the world's leading keynote speakers.
7. Dr. Barry Asmus
Dr. Barry Asmus is a revolutionary keynote speaker who knows the value of the importance global issues and their impact on the economy. Perfect for every audience, Barry provides real world answers and real world solutions to some of the biggest problems facing our nation.
8. Charlie Plumb
No one has overcame adversity quite like Charlie Plumb. As a former Vietnam War captive, Charlie uses his experience as a testimony to audiences that it is always possible to achieve the impossible. His unique story provides hope and inspiration to companies and audiences alike. 
9. Rocky Bleier
Rocky Bleier has had the unique experience of not only being drafted into the NFL, but also into the US Army. As a Vietnam War vet, Rocky Bleier shares his experience of courage and determination to offer a light of hope to those in need. As a keynote speaker, Rocky captivates audiences, leaving them in awe and motivating them to be the best that they can be in all walks of life.
10. John Amatt
John Amatt knows all about challenges. This record setting mountain climber draws upon his outdoor experience and inspires audiences to reach new heights, whether they're out in the work force, or even climbing mountain tops!