Recently our beloved team member and star Event Manager Ann Rubin retired from her position at Eagles Talent. We were sad to see her go but we were fortunate to find a rare talent like Brittany Matthews.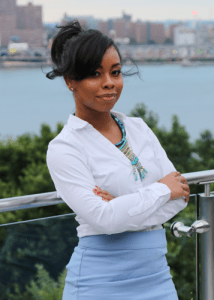 In just a few short weeks, Brittany has become a fast favorite. Not only because of her warm personality and cheerful demeanor, but her impressive work ethic.
She effortlessly applies her 5 years of working experience in hospitality to clients and co-workers alike.
"Brittany has done a wonderful job since stepping about as an Event Manager. I have put her through the paces with some unusual bookings and she hasn't backed down!"
– Account Executive Kristi Wilson
Find Out More About Brittany by Watching Her Eagles Talent Video debut:
Want Brittany to work on your event? Then visit us at www.eaglestalent.com or call our office at 1.800.345.5607, to Book a Speaker or Entertainer today!