It's April Fools, so it's only appropriate that we dive into our entertainment vault and put together a list of our top ten favorite dummies, as well as their ventriloquists. This lists features some of the most popular entertainers who have performed on America's Got Talent.

These hilarious puppets along with their owners are sure to show your audiences a good time.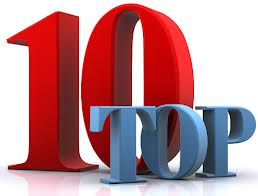 #1. Peanut Peanut and Jeff Dunham took The Tonight Show by storm, making more appearances than any other ventriloquist! Along with other sidekicks, such as Jose Jalapeño, Woozle, and Walter, Jeff is always sure to amaze his audiences, a feat that earned him the "Ventriloquist of the Year" Award, twice!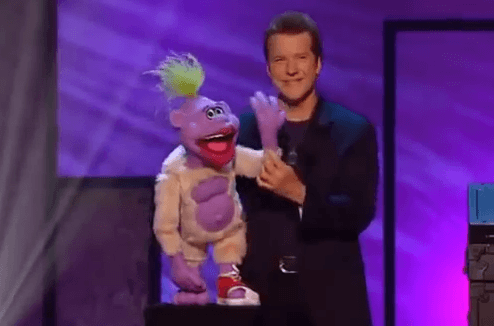 [bitsontherun ojsMBiT8]
#2. Buffalo Billy How many dummies can say that they've performed for the President of the United States, as well as the Queen of England? Not many. Luckily, Buffalo Billy is a seasoned dummy that is sure to fill audiences with laughter. He and famed ventriloquist Ronn Lucas mix stand-up comedy, improvisation, audience interaction and astonishing voice gymnastics to delight fans worldwide.
[bitsontherun KdDKcUlq]
#3. Camelot Camelot is truly one of a kind. He and his partner, Lynn Trefzger, make a lively duo, and together they have been entertaining audiences all over the globe with their sensational act.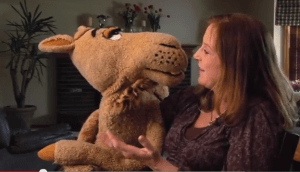 [bitsontherun Tj2sZxjO]
#4. Steve, The Customer Service Guy Steve skyrocketed to fame as one of the most-recognizable dummies, thanks to his owner Andy Gross. In addition to Steve, his owner Andy also possesses the power to turn several audiences members into human puppets! He is able to captivate an audience with his honed stage presence, charisma, comedy, voice throwing, psychic phenomena and illusion.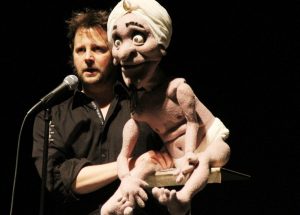 #5. Seville You probably know Seville as one of the more prominent dummies belonging to Jim Barber. Seville, along with his fellow dummy Diva, always provides the laughs at Jim's events across the globe. Jim Barber's refreshing approach to the art of ventriloquism and his incredible vocal skills have earned him the reputation as one of the most original talents performing today.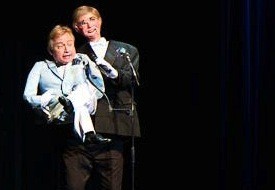 [bitsontherun szcUIJBU]
#6. Rex Brad Cummings has always had a fascination of ventriloquism. That's how his famed dummy Rex came about. In addition to being a remarkable ventriloquist, Brad Cummings makes use of his extensive entertainment experience, becoming a favorite at corporate meetings and conventions around the world.

[bitsontherun SpclU6IS]
#7. Emma Taylor Not only is Emma a hilarious dummy, she does mind blowing impressions of famous singers, most notably Etta James. Emma Taylor, along with other dummies, helped skyrocket Terry Fator to the top of the competition on America's Got Talent, where he became the first ventriloquist to win the $1 million prize.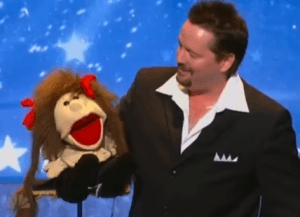 [bitsontherun lwgERibr]
#8. Brian It's very rare that ventriloquists use humans as dummies, but that's exactly what Michael Harrison did. This America's Got Talent semi finalist knows just how to interact with the audience in order to deliver a solid show filled with gut-busting laughter.
[bitsontherun 6UH4YMfD]
#9. Bob You may recognize Bob from the comedy series "SOAP", in where he partnered up with Jay Johnson in the role of Chuck and Bob. After 30 years of performing, Bob and Jay have become unstoppable, from comedy specials to corporate events. These two have exactly what it takes to amuse audiences.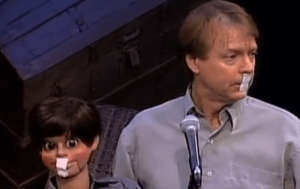 [bitsontherun lfKmTO9o]
#10. Leroy Cool Leroy Cool is one of the most unique dummies. His quick wit and humorous jokes are sure to captivate audiences everywhere. He and his partner Kenny Warren have appeared on every major television network, showing no signs of slowing down anytime soon.
[bitsontherun Nijbsg2z]