Yesterday was Father's Day: a celebration honoring fathers, fatherhood, paternal bonds and the influence of fathers in the United States. This annual occasion, exist to acknowledge daily contributions fathers make in the lives of their children. 
There are about 152 million males in the United States. Of these, 70.1 million (46%) are fath

ers.

Over 87 million cards are sent each year on Father's Day, making it the 4th most popular day

for sending cards.

The world's oldest "Father's Day card" is a 4,000-year-old Babylonian tablet that a young boy named Elmesu carved to wish his father a long life and good health.

According to the National Fatherhood Initiative, a highly involved father has a great positive impact on a child's life, and research shows that more father-child contact within the first 10 years leads to kids with fewer behavioral problems and high marks on reading achievement tests.
We at Eagles Talent are fortunate to work with a great group of men who are all proud dads. Over the years we have seen their children grow and enjoyed stories of their kids accomplishments (both big and small!) It is clear they play a big part in the lives of their kids, and also do so at Eagles. For over 35 years, they have been key contributing factors to our companies continued success!

In 1988, Gil Eagles was one of the 2 founders for Eagles Talent Speakers Bureau! He has not only managed to be an exceptional mentalist and an inspirational speaker but also became an exceptional dad to his son Jordan.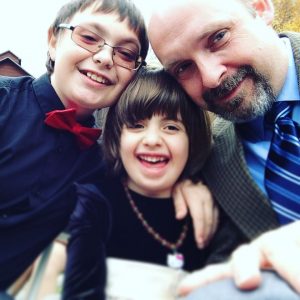 Another inspiring father at Eagles Talent is Sheldon Senek. He's the Executive Vice President who helps to shape the vision of our company along side Gil and Esther Eagles. Sheldon has two wonderful children, Josephine "The Bean," and Sheldon III aka "S3."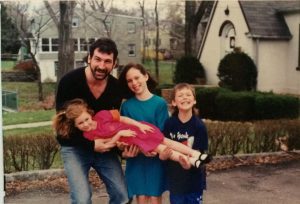 And finally, one of our coolest dads is definitely our Steve Ruskin! He has been part of Eagles Talent for over 15 years, is a Vice President of the Sales Team, and has been a caring father for over 35 years to his three amazing children: Allison, Graham, and Melanie!

Our Eagles Team of fathers has a combined total of over 100 years of "dad experience," and around 75 years with a speakers bureau. These men not only play a big part at home, but also here at Eagles. And we wanted to take the time to say…
Thank you: Gil, Sheldon, Bill, and Steve!

For information on booking a keynote speaker for one of your events, check out www.eaglestalent.com or call our office at 1.800.345.5607