Recently, Ariana Huffington, the creator of the news website, The Huffington Post, has been one of the most vocal advocates of what she calls, "the sleep revolution." In this campaign, Huffington urges people to get as much adequate sleep as possible, highlighting all of the wonderful benefits that come with having a full nights rest.
According to the National Institute of Health: Studies show that a good night's sleep improves learning. Whether you're learning math, how to play the piano, how to perfect your golf swing, or how to drive a car, sleep helps enhance your learning and problem-solving skills. Sleep also helps you pay attention, make decisions, and be creative. 
Getting adequate sleep is just one aspect of having a healthy life balance. Setting aside time for social functions such as visiting family, hanging with friends, or even catching up on your favorite shows can help give your brain the much needed rest it deserves.
One speaker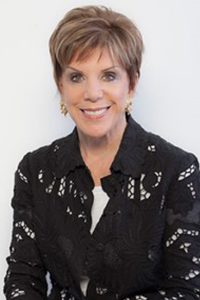 who knows about the benefits of having a healthy life balance is Life Coach and author, Gail Blanke. As the founder and CEO of Lifedesigns, a company dedicated to the empowerment of others, Blanke utilizes her various skills learned as she incorporates them into powerful messages that inspire many. 
As one of the most well regarded and well respected speakers of today, Blanke boasts a diverse list of clients, as they know that her keynote addresses have the power to move others to action in any circumstance. As a keynote speaker, Blanke helps individuals and organizations alike find their true balance between success and happiness.
For more information on booking Gail Blanke for one of your events, check out her page on our website or call our office at 1.800.345.5607.