As May comes to an end, we want to highlight National Mobility Awareness Month. Did you know that people with disabilities are the largest minority group in the United States? This campaign was created to show that individuals with disabilities can have a normal and active lifestyle.
The following keynote speakers have all overcome their mobile disabilities! With achievements such as being a Paralympian, flying airplanes and being active in sports — they are a testament to the goal of this campaign.
---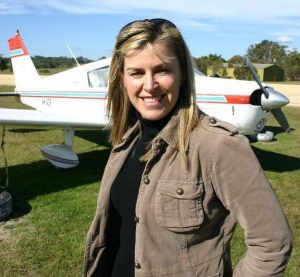 When Janine Shepherd was in training for the upcoming Olympics, she was hit by a truck and suffered multiple life-threatening injuries. Although she struggled to rehabilitate with the permanent disabilities, Janine didn't let it stop her from living her life. She went on to become a pilot, best-selling author, and a voice for women with disabilities. As an internationally renowned speaker, she inspires audiences around the world. more
More About
Traveling From: Wyoming
Fee: $10,001-$15,000 exact fee falls within this range
Topics: Adventurers, Overcoming Adversity, Change
---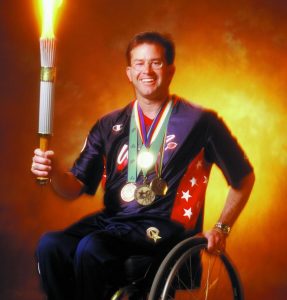 After becoming paralyzed, Mike Schlappi promised that if he survived, he would share his unique story all over the world to help as many people as he could — and that is exactly what he did! As a four-time paralympic medalist in USA men's wheelchair basketball, author and successful business owner, Mike is an inspiration to many. His keynote presentations give a powerful example of the importance of safety in the workplace, and changes the way people think about carelessness. more
More About
Traveling From: Utah
Fee: $10,001-$15,000 exact fee falls within this range
Topics: Workplace Safety, Olympians, Inspiration
---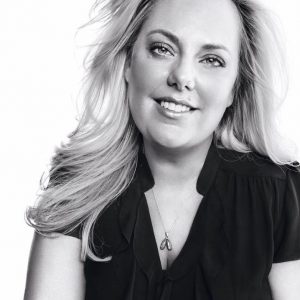 When a disastrous tornado hit Henryville, Indiana, Stephanie Decker shielded her two children from harm and lost both of her legs. Since the accident, she went on to create the Stephanie Decker Foundation — which supports children with prosthetics, and helps others get access to cutting-edge prosthetic products. As a keynote speaker, Stephanie helps others discover their inner hero, and shares how humor, teamwork and goal setting can be used to overcome any obstacle. more
More About
Traveling From: Indiana
Fee: $7,501-$10,000 exact fee falls within this range
Topics: Motivational, Social Entrepreneur & Causes, Overcoming Adversity
---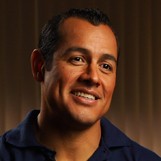 After a highly successful career in the US Marine Corps, Oz Sanchez decided he wanted to become a Navy Seal. During his transfer between branches, Oz's life changed forever when he was involved in a hit-and-run motorcycle accident, which resulted in a spinal cord injury, paralysis and neurological complications. Rather than fall into a post-injury depression, Oz took a proactive approach to life. Today Oz is a double world champion in the sport of handcycling, and a popular motivational speaker. more
More About
Traveling From: California
Fee: $7,500 or less exact fee falls within this range
Topics: Military, Overcoming Adversity, Sports Commentators
---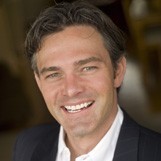 Chris Waddell became paralyzed from the waist down after a college ski racing accident. After just two months, Chris went back to school and started monoskiing, which helped him get chosen to be on US Disabled Ski Team. Since then, Chris competed in four Winter Paralympics and three Summer Paralympics, winning more than 12 medals. In his inspirational keynote presentations, Chris discusses his experience with overcoming adversity and how to achieve your goals. more
More About
Traveling From: Utah
Fee: $7,501-$10,000 exact fee falls within this range
Topics: Achievement, Olympians, Winter Sports
---
For more information on booking keynote speakers who overcame their mobility issues, check out www.eaglestalent.com or call our office at 1.800.345.5607.