Did you know May is National Golf Month? This universal sport is fit for people of all ages, and is one of America's most popular past times.
The following two keynote speakers are both active in the golf world. With talents ranging from playing golf, to teaching others how to master the sport — they are both experts! As speakers, they help audiences learn more about the history and benefits of golf, all in an entertaining and enjoyable presentation.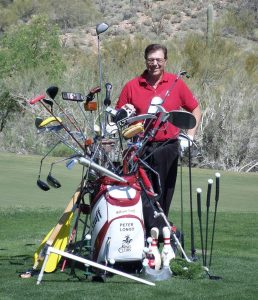 Peter Longo
Peter Longo is a life member of the Professional Golfers' Association of America (PGA) and a former PGA Tour player. He's also a world-class trick shot artist who has performed over 2,800 exhibitions worldwide — it's no wonder he's the world's #1 golf entertainer! In addition to this, Peter is a published author and writer for several golf publications. He has contributed to articles such as 10 Best Indoor Putting Greens Reviewed in 2018 | Golfoid online magazine, and many other reputable publications. Utilizing his experience, Peter also conducts golf seminars for disabled students and teaching professionals all over Spain. In his keynote presentations, Peter puts on a quick-paced show that can amaze and amuse any audience, golfer and non-golfer alike!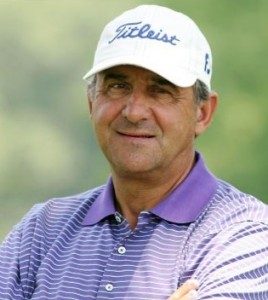 Dr. Bob Rotella
Internationally celebrated for his work in sports psychology, Dr. Bob Rotella is known as the Top Sports Psychologist in the world. This is because he helps golfers unlock their potential and scale peaks they could not otherwise reach. The main concepts of Dr. Bob's philosophy are free will, commitment, persistence and confidence — all things that can be applied for success in business, sports and life. According to the book reviews on Golf Gear Hub, his three best-selling golf books also break down this concept. With advice not limited to golf, Dr. Bob has worked as a consultant for players in the NBA, NFL, Major League Baseball, Nascar and more. As a keynote speaker, he gives motivating advice and explains how success is all about one's perception of life, self and others.
For more information on booking golf keynote speakers, check out www.eaglestalent.com or call our office at 1.800.345.5607.